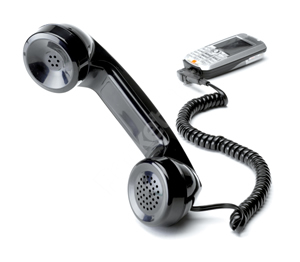 Two weeks back, a great-old cordless phone died at my home. It was just giving too many issues including poor voice, and no ringer sound.
I just un-plugged it and added a backup old phone (the one we got from BSNL). It was just an "ok-type" replacement since no wireless features and even no called ID.
Interestingly no one at home felt any problem without cordless phone and till date we didn't got it fixed/replaced.
I questioned myself where old "Connecting India" BSNL landline is going? Is it totally beaten up by cell phone coverage and pricing? What really made is useless for almost all market segments? And what BSNL could have done to avoid such high failure?
Firstly, there are few technical limitation of technology itself, which made it quite poor in comparison with cell phone:
A "physical connection" between end user home and exchange makes it slow in deployment. There seems almost no way to get a new landline connection up within 10-15mins as one can get in cell phones.
Another problem is analog nature of landline, and it seems like a universal property(since change to digital failed in Western world also).Landline operates on analog circuit for last mile, and at exchange end voice is converted into digital streams. Analog nature for carrying voice on last mile is a problem since it is prone to high noise/static/crappy sound due to electrical interference from a number of sources. Digital also suffers with noise problem on copper, but since overall capacity in digital circuits is way too high then what is demanded (for basic voice), one can always get clear sound.One thing I must mention here is that landline (although analog but) has quite high fidelity, which makes it possible to re-generate more frequencies at other end. This makes sound to look more "real" but this quality of landline is often ignored since analog nature of physical circuit often causes more problems then a low fidelity based GSM/CDMA (digital) wireless phone.
Since analog, well no support for SMS and other great features. A few providers tried implementing sms by putting a "person" in middle and giving sms as paging service. That was just not scalable, and not really convinient for end users. Just failed!
Apart from sms, since analog in nature, it is hard to have other "simple" features we get on mobile like call divert on screen, balance viewing, and even call waiting features on landline remain very hard to use (with no caller ID support for 2nd caller).
Following were the "technical" limitations which kept landline below cell phone networks which are all digital and lot more advanced in nature. An operator like BSNL can hardly do much about those limitations.
Also, I found there are few things in case of BSNL which caused even big failure of landline service:
Tariff:
Despite of fact that almost all cell phone operators are giving 1paise/second as default plan on prepaid cards, BSNL landline still has no offering for 1paise/second. This makes it lot more expensive option. Apart from that, landline to landline calls now cost 1Rs/3min, which is half of rate of what cell phone carrier charge, but still using landline is expensive option since majority of calls are not that long, and per (three) min billing makes it expensive.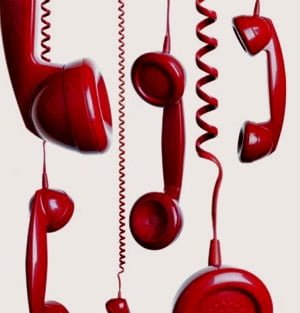 Although at home, we still have unlimited Haryana landline calling plan (for Rs 150 a month), there isn't such offer anymore. One can clearly see the lack of plan offering on BSNL landline tariff as compared to cell phone players who offer on-net cheap calling, night cheap calling plans etc. And, their official tariff plan page can just scare anyone! :) (http://bsnl.in/service/tnc/basictariff.htm)
Poor support:
I do agree that cell phone do have advantage of almost no last mile connectivity problems (given tower/BTS is up & fine), but I must say overall management of BSNL last mile copper is very poor. One can be given a new connection within 4-7days, but if you look into BSNL's average, that would be probably months (when one can get a new wireless connection within 10-15mins). And fixing of a "damaged line" takes usually 3-4 days, which again could be reduced to half for most cases and 1/4th also for some cases.
Lack of "balance checking options"
It is true that BSNL can't offer clear cut balance/bill details since technology is analog. But they can surely let end users to check bills by dialing number or by checking online. Believe it or not, they do have such systems/numbers/options already in place, but they mostly fail due to poor integration from 3rd party software vendors. At the end of day, this brings so called "bill shock" to end users, most of whom are comfortable with prepaid pay-as-you go cell phone service with instant balance.
Changing of numbers!
Well, that's again an unfortunate thing but landline numbers keep on changing (in case of BSNL) after every 4-5years. My father's cell phone number is same from last 15yrs, while our landline number has been changed 4 times. Once added 2, next time changed next two digits, followed by changing of those digits again due to "change in numbering plan". I am not sure if such goes on for other BSNL circles also, but it went like that for Haryana circle causing a lot of pain. doT + BSNL should take numbers (and numbering plan) more seriously!
Lack of "simple" dialing plan:
This applies a bit to mobile networks in India also. We in India suffer with crazy ways to dial a number. E.g if you want to dial a local landline number - you can dial 6 or 8 digit number, but if that is out of city, then you need to add "STD code". If you need to dial a cell phone number in same circle, then simple 10digit dial, while for an out of circle number, we need 0 before it. Isn't that way too complex for "simple use"?
In US you have 10 digit number (for cell phone as well as landlines) and to connect, you "just dial" that 10 digit numbers without worrying for any 0 or not, or STD codes.
Well those were prime reasons for the downfall of landline.
I think BSNL could have done lot more for saving landlines then by just giving a landline "free" with a broadband connection.(At the end for most of end users it translates into "you MUST HAVE a landline to get broadband, enjoy the delay!")
One of most killer feature of cell phones is that they are wireless and just work everywhere. This makes everyone to prefer cell phone number as primary contact number for contact rather then (fixed) landline. BSNL could have come up with creative workarounds to fix off that issue.
E.g Imagine yourself getting a call in middle of city on cell phone, you carry it on till you reach home, and once you are at home, you can have "a shift" of call on landline by some combination of numbers (like ** as done in case of Google Voice) and next you pick your landline and carry on the conversation. This let you use both services in integration with each other.
Apart from that, BSNL can also offer multiple ringing service like one can get call on a number (say cell phone number) and it rings cell phone as well as landline, and one can pick call on landline (for better quality) or cell phone (for mobility).
Bottom line = old technology, lack of tariff plans, lack of creativity all lead to failure of "telephone line".