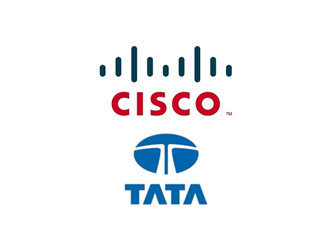 Cisco® and Tata Communications today announced that the companies have teamed to promote the Digital Lifestyle for consumers at home and on the go. The two companies have collaborated to showcase the fusion between Cisco products and the Broadband services offered by Tata Communications, a leading global provider of a new world of communications.
Cisco and Tata have decided that as a first step they will work together on a series of joint promotions to show the benefits of going wireless to consumers in the Gurgaon district.
A specially-built mobile van, equipped with Linksys by Cisco home networking solutions and enabled by Tata Communications' wireless broadband services will travel to residential areas in the Gurgaon locale, and highlight the ease and freedom offered by going wireless and the benefits of a connected lifestyle.Between July 13 and August 9, 2009, the experiential van plans to travel through Gurgaon residential regions to demonstrate Cisco's next generation wireless home networking solutions .
Mehul Kapadia, head marketing, Tata Indicom Broadband said,"We are pleased to launch this initiative with Cisco. Cisco's easy to use home networking products paired with our broadband services make a compelling proposition for consumers to make the transition from wired to wireless home environments. And this experience becomes richer on Tata Indicom broadband, India's premium internet service provider.