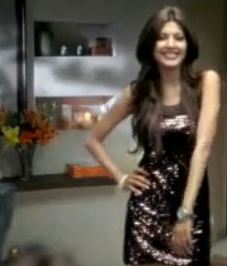 BSNL is the First Telecom Operator to have 3G Technology. Since BSNL is Government Operated they are blessed with latest technology 3G very early! Though the 3G Spectrum is Auctioned last Month, We have to wait till the month of September to Experience 3G on all Operators..
To Make The Most out of this Situation, BSNL is literally hurting Every Telecom Operator in India by their TV campaigns promoting 3G Video Calling.
In Fact, The other operators  have powerful, creative Ad Agency, and who has Outstanding Track Records in Serving ads for their Companies can do nothing except watching TV Commercials of BSNL Promoting its 3G Services.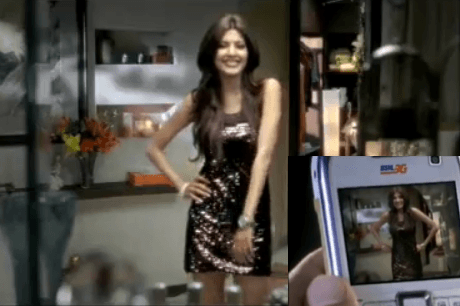 Lets have a look at this TV Commercial closely..
BSNL in past have released few TV ads featuring Deepika Padukone.. Of Course, This Attracts numerous Audience cause of Deepika's Fan Fare.. One Can Easily say, All the ads made by BSNL are just direct and you cannot expect any creativity or extra-ordinary things from BSNL ads.
In This New 3G Video Calling Commercial, BSNL has opted out Padukone , the ad is featured by new pretty young faces. The Theme of the Ad is simple, A Couple having a Video Chat on Phone... Rather calling it as "Chat" , The Girl walks with new dress asking his Boy "How do i look" with Video Call On .. The Boy, of course enjoys every moment Just like viewing a model walking on a Ramp, giving his so-called Honest Comments!
The Conversation on Video goes, the Girl Changing her Dress now and then giving reasons like " I like Fat" " Even Priya wears Purple". The Girl ends up wearing a black beautiful dress which the boy brands her "Good" "Too Good" saying i will be back in a minute and finds her way to join him who stands outside the Home! ... The Car Driver who was witnessing this "Video Fantasy" Gives his Final verdict "Badiya Hein!"
Quite Nice! This shall make some sense to the audience. The Ad surely drives its viewers to go for 3G Plan so that they could have Video Fantasies on Phone Just like these Hot couples!! The Ad ends with BSNL's Video Calling Tariff  details "All Video Calls @ 30p/Minute"
What's the Use of having a very High End Phones without a 3G Plan? The ball is in the court of BSNL. Till September, BSNL can make a Big Bonanza out of its 3G Services with effective Advertisement Campaigning.
Thx -Chethan Thimmappa