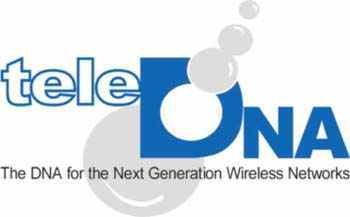 TeleDNA Communications the leading VAS technology and infrastructure provider today announced that BSNL  has successfully deployed TeleDNA's SDP in South Zone to manage their 3G VAS based application services.
TeleDNA SDP platform has been developed to bring convergence between  2.5G & 3G services which will address the challenge of converting mobile contents and applications to carrier grade services.

TeleDNA SDP addresses the immediate challenges and paves the way towards an IMS-compatible services platform where multimedia services can be available across any kind of access networks.
Mr. Praveen Nallapothula, CEO, TeleDNA Communications Pvt Ltd quoted "With 3G services of BSNL, there will be a lot of demand for offering VAS in innovative subscription and billing models. We have deployed the best in breed platform for BSNL and we believe that our SDP will address the increasing demands of the customers and give BSNL a competitive, technological and financial edge over competitors,"