BSNL's competent authority has given green signal for BSNL 121 reward program in which VAS service providers will offer the services free of cost for for a time period of 5 days post to which the customers can choose whether they want to continue with the service of not.
The value of the offer is dependant on the recharge, for eg a top up of Rs.30 will give the customers 5 days of free content and a recharge of Rs. 200 will entail the subscribers for free VAS based content for 15 days.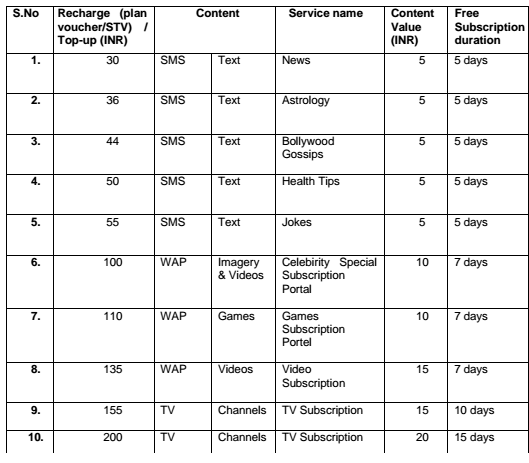 It is overwhelming to see BSNL trying to come up with excellent incentives to retain the consumers and also attract new subscribers. Below is the ready reckoner which will tell you which VAS you will get for a recharge topup.