Remember our earlier post regarding Bharti Airtel and Aircel Will Launch iPhone 4 in India now.Finally some good news for iPhone4 lovers in India.
Airtel has stared its Pre-Registration process and its surprised to see Aircel is still calm regarding iPhone4 Pre-Registration process all we can see in Aircel portal is coming soon.
Last year when when Vodafone India announced its Pre-Booking page , Airtel quickly reacted to it and launched their own page in no-time but this time it looks like Airtel is very aggressive with iPhone4 launch in India.
Both operators did not give more details about exact date of launch and price according to our sources both operator will Officially launch the much awaited 'Factory Un-locked' iPhone4 by the end of May or first week of June 2011.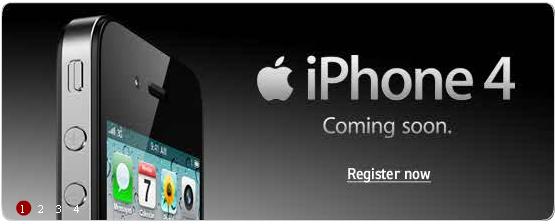 It Looks like Vodafone is no more interested in iPhone4 and they are only into promoting Blackberry for Indian consumers and Airtel and Aircel are into  iPhone4 in India.Now we have to wait and watch who takes the lead iphone4 or Blackberry.