As reported earlier on TelecomTalk , it looks like Airtel is all set to launch myPlan - Created by me For me  for prepaid users as well.
TelecomTalk managed to get a sneak peak of the Airtel prepaid myplan details and the benefits customers get.

Prepaid Mobile : Make your own pack
All you need to do is select your voice, sms or data usage according to your choice and proceed accordingly. You have also got an option to select various benefits from a specific budget desired by you.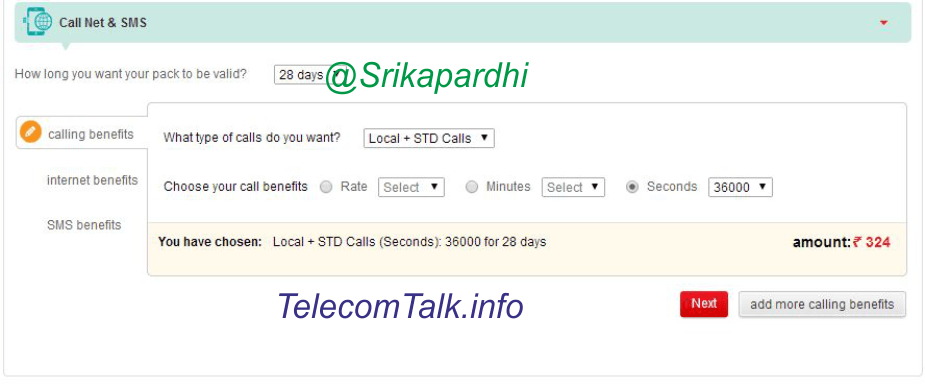 Select your Calling benefits, Internet benefits, SMS benefits and you get the total summed up at the bottom and proceed for payment to get the benefits activated on your number.
Payment Way : Summary and Confirmation Page for creating your mypack for Prepaid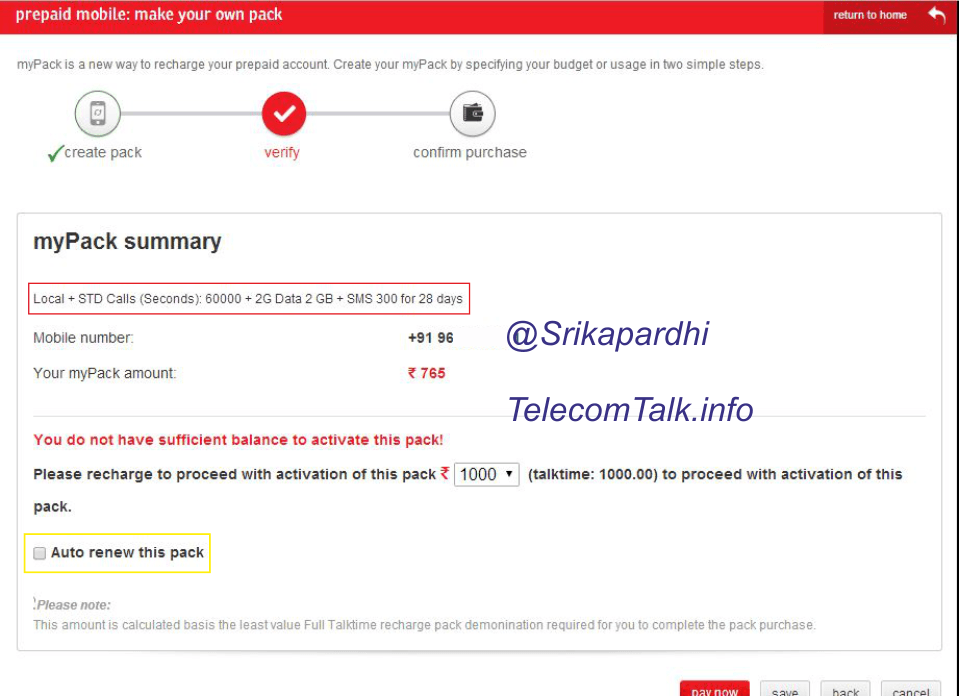 As per the details we have now and the initial analysis done it looks like

Airtel Prepaid Myplan = Clubbing (Voice + SMS + DATA) STV's - which is lacking the flexibility as postpaid myplan. Something like Combo plans. What is new and revolutionary in this? Looking at the hype we expected Airtel Product Team to be much more innovative in shaping the role of Indian Telecom by launching something exciting.
There are also benefits for continuous users - pay for 2 months and get 1 month extra pack absolutely free. Dear Readers, what do you say about the future of myplan for prepaid users? Are these flexible enough and matching your usage patterns?
Do let us know how you feel about the overview on the basic functionality of these plans via comments.I'll be coming up with a detailed analysis soon on Airtel prepaid myplan.
PS: Airtel will be soon updating the myplan details on it's official website.