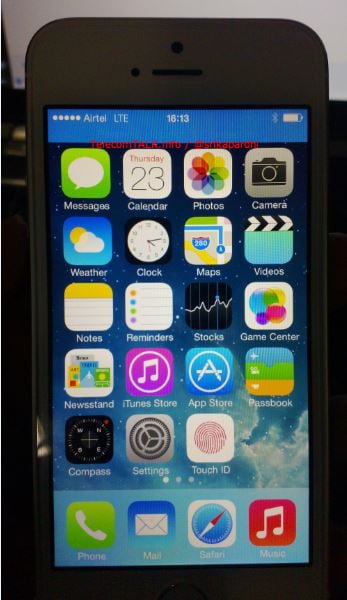 Now Airtel customers in Bangalore on Apple iPhone 5s or 5c will be able to experience 4G on their mobile at the current 3G prices. Customers have to just change their existing SIM to a 4G SIM to start enjoying 4G on mobile without any need to migrate from their existing data plan. We also did a hands on airtel 4G on mobile during its initial days.
Airtel mobile customers both prepaid and postpaid can now enjoy 4G on mobile to experience never before capabilities like high definition video streaming with zero buffering, download 10 movies in less than 30 minutes, upload full holiday albums in less than 5 minutes by uploading 2 high quality photos per second and connect multiple devices without any experience constraint.
3G customers in Bangalore on iPhone 5s or 5c can start enjoying 4G speeds at same price points as their existing 3G plan/pack. Customers on 2G/GPRS data plans/packs can also opt for any of the 3G plans/packs available and enjoy 4G speeds. In addition to these plans, for heavy data users, Airtel also announced the launch of a new 4G plan giving customers 10 GB 4G data for Rs. 1000/-. While data browsing will be on 4G network, voice calls will be routed on 2G/3G seamlessly with the CSFB (circuit switched fall back) technology.
Airtel mobile customers using the Apple iPhone 5s & 5c devices can start experience Airtel 4G immediately. While existing Airtel mobile customers have to just update their existing SIM to a 4G SIM and select their preferred pack (any existing 3G pack is automatically 4G) or plan to start enjoying Airtel 4G on the move; new customers can just buy the 4G SIM and any 3G data pack/plan to get started. The SIMs will be available at all Airtel stores across the city. Customers can also SMS 4G to 53636 or call 121 for details.