Airtel has today announced the launch of its virtual 'Re 1 Entertainment Store' which offers a wide range of exciting mobile content (including music, videos, games and photos) and internet browsing offers all at Rs 1.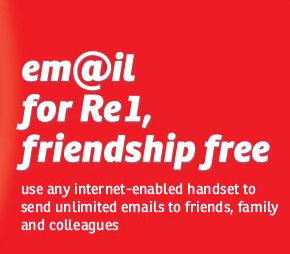 The launch of the 'Rs 1 Entertainment Store' by Airtel follows the tremendous success seen by its 'Rs 1 video downloads' campaign rolled out by the company earlier in April this year. With these initiatives, Airtel continues to leverage the affordable 'Rs 1' tag to simplify data services for its customers and encourage the mobile internet experience among first-time users across India.
To promote the rollout of 'Rs 1 Entertainment Store', Airtel has also launched a high-decibel campaign comprising of 4 TV commercials. Supporting the TV campaign will be an exciting mix of outdoor and digital promotional legs.
To check out 'Rs 1 Entertainment Store', customers can dial 56789 from their Airtel mobile phones