The total rural subscriber base of India as of Feb 2015 stood at 330.34 million.The operator with the largest rural GSM subscriber base is Airtel with 104.93 million users. The net addition of rural subscribers in the month of feb was 4.70 million with 1.44% increase from previous month. The operator with the largest share of new rural GSM subscribers is Airtel with 1.68 million new users. The circle with the maximum number of new rural GSM subscriber additions is Bihar with 0.89 million new users.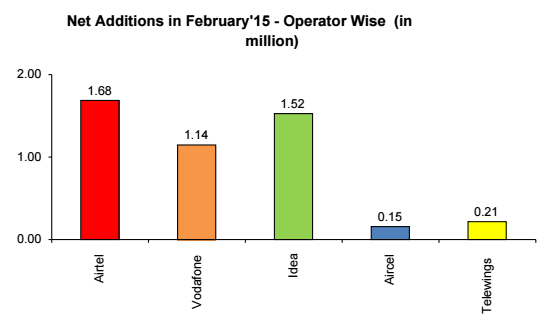 The total rural teledensity (Number of rural people who have a phone connection per 100) as of January 2015 was 46.69 of which 46.08 is comprised of wireless and 0.61 is comprised of wired. Airtel has managed to maintain its popularity with the rural segment and has been emerging as the operator with the most number of new subscriber additions month on month. After it inks the 2G Pan India roaming deal with BSNL it will be able to cater much better to the rural masses having access to BSNL's superior network with the best rural penetration
Esmail is our very own in-house spectrum specialist. He is passionate about Telecom, DTH and OTT video streaming apps. When not writing an article, you can find him binge watching shows on Netflix while sipping on a cup of coffee.