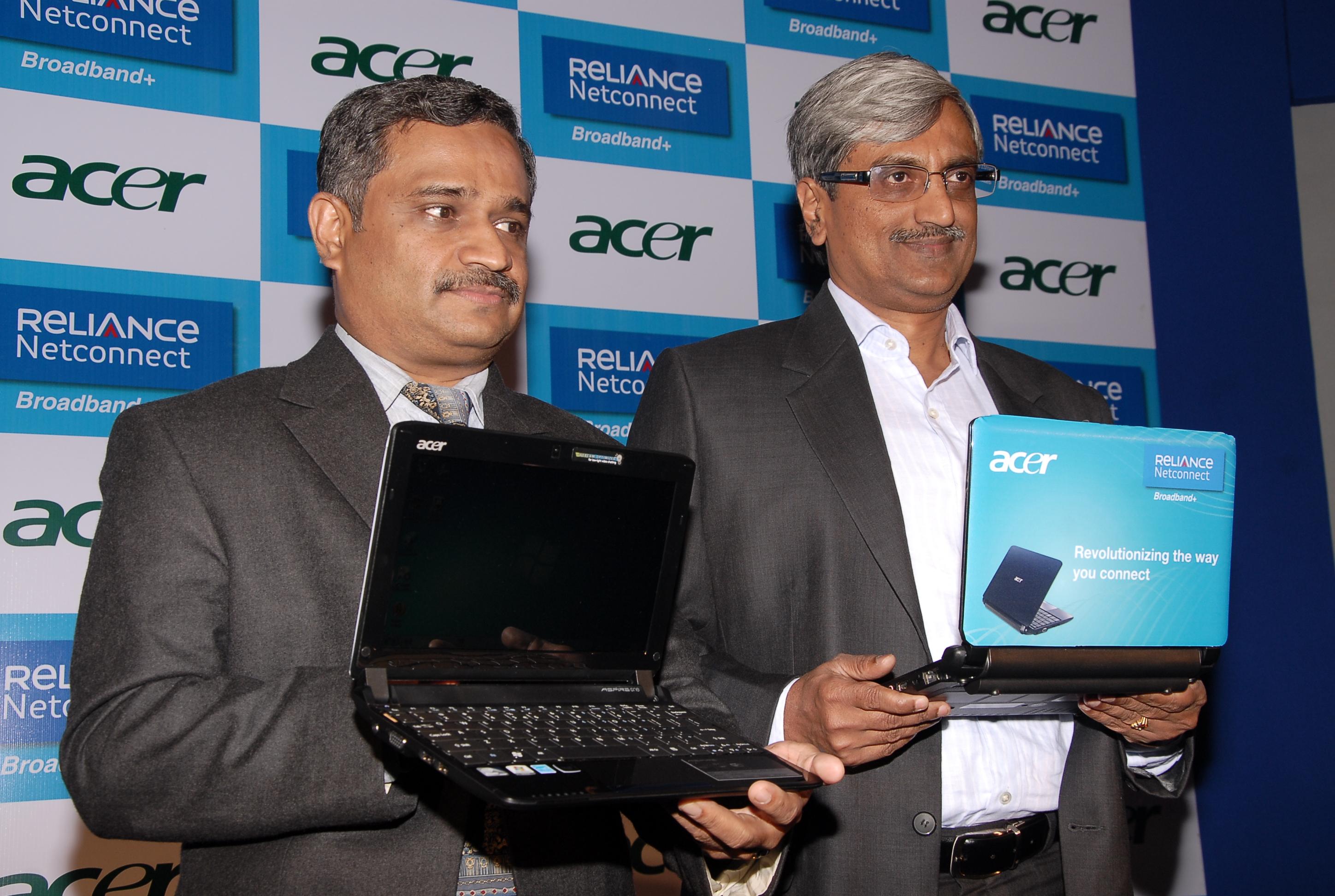 Reliance Communications and Acer today announced the launch of a Netbook with Embedded Wireless Broadband connectivity.
Acer's latest Netbook, Aspire One532h, will come with inbuilt Reliance Netconnect Broadband Plus services offering high speed connectivity of upto 3.1 Mbps across 66 Indian cities.
The embedded broadband netbooks will offer high speed data connectivity upto 3.1 Mbps across 66 cities and speeds upto 156 Kbps across 25000 towns and 6 lakh Indian villages on Reliance's state-of-the-art CDMA network.
Aspire One532 is priced at Rs.19,499 and comes with 2 months of complimentary usage of integrated and inbuilt Reliance NetConnect Broadband Plus worth Rs 2198, making it the most affordable option in the current marketplace. The Netbook is optimized for running rich media / heavy applications like Video Conferencing, Video Streaming, Electronic Surveillance, Online Multi-player games and heavy file transfers.
Mr. R Swaminathan, Hub Head – Karnataka Circle, Reliance Communications quoted "Reliance has taken the lead in bringing innovations in the mobile data space. Each of these innovations has successfully met specific needs of our customers and this has resulted in significant growth in our mobile data business". "Now, by collaborating with a leading giant in laptops, Acer, we are taking the innovation to a new level whereby the customer will experience even more convenience".