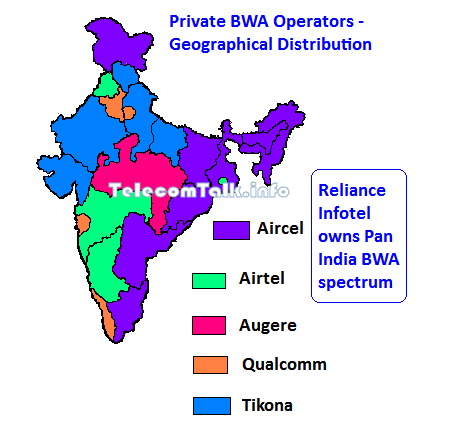 Reliance Jio launch is around the corner and there has been lot of buzz around 4G recently. We bring to you the top 4G news that hit headlines last week.
Telenor plans to skip 3G, working on narrow band 4G technology
Uninor's parent company Telenor of Norway is working on technology to offer 4G broadband service on less spectrum which will allow them to skip 3G in India. When the technology is ready and Uninor gets unified license in India, they will be able to offer 4G service on 1800Mhz currently holding in India without the need for additional spectrum. This narrow band LTE will be a reasonable solution for 4G in India, but the less spectrum used will cause throughput to be lower than standard 4G.
The decision to skip 3G is based on its experience in Bangladesh, were the company skipped 3G and went for 4G. Uninor got its unified license in India back in 2013 to offer 4G service and has to wait until DOT grants unified license for its 2G spectrum to be used with any technology.
Idea Cellular working on launching of 4G service
A top official of Idea cellular has announced that they are working on launching of 4G service and will roll out as the ecosystem becomes ready. Idea plans to launch 4G service initially in Kerala one of its top circles. Idea had acquired 10 mhz of contiguous 1800 Mhz spectrum band in last auction which will ensure unparalleled speed and 4G experience. Idea had registered over Rs 1,000 crore mobile data revenue during the second quarter of this fiscal.
Rainer Deutschmann and Anupama Ahluwalia joins Reliance Jio
Former Deutsche Telekom executive Rainer Deutschmann joined Reliance Jio as Chief Products and Innovation officer. His responsibilities include formulating go to market strategy while overseeing various key software, content and mobile Internet elements of the venture. Deutschmann was VP of Strategy Development at Deutsche Telekom and its subsidiary T-Mobile International's Mobile Internet SVP.
Anupama Ahluwalia, former Vice President - Marketing India & South west Asia, The Coca Cola Company was appointed as Marketing Head of Reliance Jio. She used to work in Idea and under her leadership Idea created its most successful campaigns such as 'Get Idea' and 'Break the language barrier'.
Reliance Jio merge Infotel and Rancore Technologies ahead of launch
Ahead of its 4G service roll-out, Reliance Jio has merged its two subsidiaries, Infotel Telecom Ltd and Rancore Technologies into itself. The operations of the company was split across three companies with Reliance Jio having unified licence, Infotel Telecom with long-distance telephony licences and Rancore its R&D unit. With this move, all operations of the company are now under single entity before its service rolls out.
Reliance Jio has send letter to DOT requesting for Microwave Backbone (MWB) frequency carriers in 6 and 7 GHz band which are used to connect towers. The company has requested for two MWB frequency carriers of 28 MHz paired bandwidth each in the 22 service areas in the 6 and 7 GHz spectrum band for point-to-point microwave backhaul links.
Reliance Jio has said in its letter to DOT that only a few MWA frequency carriers in 13 and 18 GHz band was allotted, which is not suitable for rollout in rural areas. Their usage is limited to intra metro routes or for short distance backhauls only. The non-availability of MWB frequency carriers is severely hampering the rollout of its network.