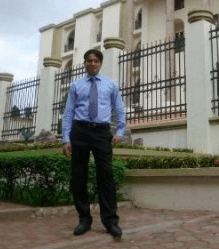 Vodafone was found charging a customer luxuriously for using data on his mobile, reveals a user-experience. Aseem Manchanda, a reputed journalist who worked with firms like Zee Business, India TV and BBC World Services is the victim of the case.
Mr. Manchanda, a decade long Vodafone user activated Blackberry 399 unlimited plan before three years during which he found discrepancies in his billing. On enquiry, the company informed him about the presence of other data plans on his number, which the subscriber had specifically asked the provider to deactivate. Besides activating plans without his consent, the company blamed his for using YouTube on his phone, which the company said had resulted in huge billings.
Manchanda also found the presence of 3G services on his phone, which further shocked the subscriber as he did not register himself for 3G services. Vodafone called all his 'extra activations' as default services and continued to bill him. The company failed to provide any satisfactory answers to the subscriber, including about the fair usage policy for using 3G data on mobiles.
Manchanda officially registered a complaint to Vodafone via e-mail pointing out the discrepancies, for which the company provided vague answers. On insisting a written explanation, the company deactivated 3G as well as other 2G services activated on his number.
The saga took an interesting twist, when the subscriber decided to end Blackberry services on the phone. To the request of deactivation of Blackberry services, Manchanda received a text message informing him about the deactivation of 'iPhone services', which again was found to be activated without his consent.
Aseem Manchanda, a Noida resident has decided to share his issue on public domain in order to make people aware of the tweaked methods by which telecom companies charge users when it comes to data charges.
Manchanda's experience is a window to the anomalies in charging data services, against which many stakeholders have raised complaints. Following the increase in the number of complaints, TRAI has drafted rules for mobile internet services, which is currently put for public consultation on its website. The last date for posting comments for the same is 26th May 2015. The new draft rule has banned the activation and de-activation of mobile internet services without receiving consent from the consumer. It has also made it mandatory for the service provider to send SMS to the subscriber, informing him the various stages of his data usages.