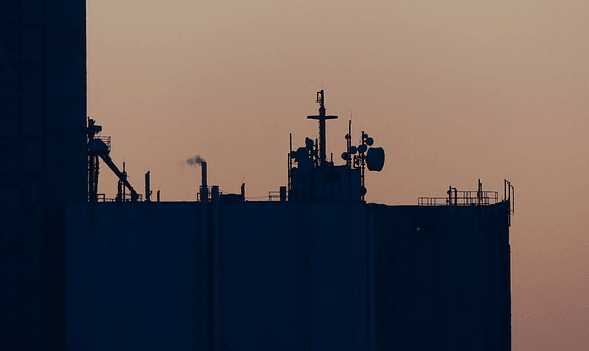 The broadcasting sector consists of Television and Radio Services. India has the world's third largest TV market after China and USA. As per industry estimates, as on March 2014, of the 2701 million households, around 1691 million have Television sets which are being served by cable TV systems, DTH services, IPTV services and the terrestrial TV network of Doordarshan. The pay TV universe consists of around 991 million Cable TV subscribers, 64.822 million registered DTH subscribers (including 37.192 million active subscribers) and around half a million IPTV subscribers. The terrestrial TV network of Doordarshan covers about 92 per cent of population of the country through a vast network of terrestrial transmitters.
The broadcasting and cable television services sector comprises 552 pay broadcasters, an estimated 60,000 cable operators, 6000 Multi System Operators (MSOs) (including 144 MSOs registered in DAS), six pay DTH operators, apart from a public service broadcaster-Doordarshan, having free-to-air DTH service. There were 793 TV channels registered with the Ministry of Information and Broadcasting at the end of financial year 2013-14 out of which 1872 were SD pay TV channels, 34 HD Pay TV channels and 4 advertisement free pay channels.
The FM radio sector has also shown an impressive growth. There were 242 private FM (Frequency Modulation) radio stations operational by March 2014, besides the public service broadcaster- All India Radio (AIR) having a network of 413 stations and 584 broadcast transmitters [148 MW (Medium Wave), 236 FM and 48 SW (Short Wave)]4 .The coverage of AIR service is around 92% of the geographical area of the country, serving 99.18% of the population. Further, as on March 2014, out of the 194 licenses issued for the setup of community radio stations, 161 community radio stations were operational. The radio industry, which is entirely dependent on advertisement revenues, registered a growth of around 15 percent during the year 2013. The industry earned advertisement revenue of Rs. 14603 Crores n the year 2013 compared to Rs. 12703 Crores in year 2012.
The Ministry of Information and Broadcasting (MIB) had sought recommendations of TRAI for the FDI limits in the broadcasting sector in India. For the much needed infusion of funds/investments in the broadcasting sector, TRAI, in its recommendations dated 22nd August 2013, recommended for enhancement of FDI limit for the broadcast carriage services, unlinking of 'News and Current Affairs' TV channels and that for FM radio services. To attract FDI, TRAI also recommended that the approval process be streamlined and made timebound.
TRAI notified two tariff orders on 27th May 2013 namely the Telecommunication (Broadcasting and Cable) Services (Fifth) (Digital Addressable Cable TV Systems) Tariff Order and the Telecommunication (Broadcasting and Cable) Services (Sixth) (The Direct to Home Services) Tariff Order. These orders provided for standard tariff packages for supply and installation of Set Top Box (STB) / Customer Premises Equipment (CPE). These tariff orders are aimed at facilitating commercial interoperability at clear, easy to understand, terms and conditions, to a subscriber who intends to migrate to a different service provider, due to any reason.