If you are a subscriber of Airtel Digital TV DTH service, get ready to pay more. The company has hiked DTH monthly packs by upto 10 percent. Depending on the monthly subscription package rate, prices will increase in the range of Rs. 12-25 per month. Earlier this week, we reported that Videocon d2h and Tata Sky have hiked their DTH monthly tariffs. but it looks like every DTH operator is following the suit.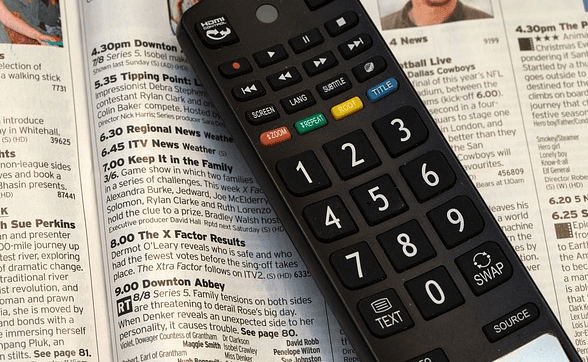 Airtel has hiked DTH packs across India including South India. The company now has more than 10 million DTH subscribers. and it has various packages that are offered at similar rates across India except South India. In South Indian states, every DTH operators provides cheap rates than other parts of the country. Mainly, the company has hiked the prices of entry-level pack, while the prices of other higher-end packs have remain unchanged. However, customers using HD packs have to cough out slightly more.
South Indian Packs:
The entry-level pack named South Max that offers upto 150 channels will now cost Rs. 180 instead of Rs. 160 earlier. Price of the Super Value Prime pack has also been increased by Rs. 12, and the pack now costs Rs. 207. South Value & South Value Prime packs will also cost more after this revision. You can get all the required details in chart below.
Revised South India Based DTH Packs of Airtel

Packs

Old Price

New Price

Changes

(In Rs.)

South Max

Rs 160

Rs 180

Rs 20

South Super Value Prime

Rs 195

Rs 207

Rs 12

South Value Prime

Rs 220

Rs 231

Rs 11

South Value Sports

Rs 245

Rs 255

Rs 10
The other SD packs haven't seen any price hikes, at least for now. You can get details regarding those packs in the chart below.
Non Revised South India Based DTH Packs of Airtel

Packs

Channels

Prices

South Economy Sports

202

Rs 335

South Mega

220

Rs 440

South Ultra

171

Rs 475

South Magnum

250

Rs 590
In case of HD packs, the company claims that they will cost more (upto Rs. 30) based upon on the user's selected channels.
Rest of India Packs:
If you're not residing in South Indian states, you're subscribed to Rest of India packs. The entry-level pack named Value Prime, subscribed by maximum users, has received a tariff hike of Rs. 13, and it will now cost Rs. 253 instead if Rs. 240. In the past one year, the pack has been changed more than three times.
Airtel has also added a new movie-centric channel named WoW Cinema on channel no. 186 in the Value Prime Pack with a revised rate. It has also hiked the charges of Value Sports pack by Rs. 12. The pack offers the same number of channel as the Value Prime package with two sports channels added on top of it.
Revised Rest of India DTH Packs of Airtel

Packs

Old Price

New Price

Changes

(In Rs.)

Value Prime

Rs 240

Rs 253

Rs 13

Value Sports

Rs 270

Rs 282

Rs 12
Other mid-ranges and high-range SD packs remain unchanged, while HD packs have been revised slightly.
Non Revised Rest of India DTH Packs of Airtel

Packs

Channels

Price

Economy Sports

155

Rs 340

Mega Pack

175

Rs 410

Ultra Pack

181

Rs 470

Magnum

180

Rs 580