In a recent ET report, it was revealed that Indian mobile service providers – Airtel and Reliance Jio – are working on next step of simple LTE – LTE-A and LTE-U – respectively. LTE-A (LTE Advanced) is more about carrier aggregation, which means adding different types of spectrum bands. On the other hand, LTE-U (LTE Unlicensed) is more likely to be the next step forward after LTE-A. It was originally proposed by Qualcomm for using LTE technology in the unlicensed spectrum (5GHz for example). Ericsson also uses the term License Assisted Access (LAA) to describe a similar technology.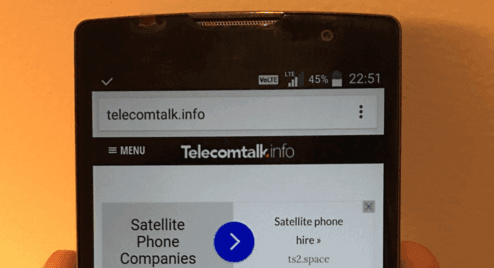 If you can see the clear picture, LTE is a flexible technology as it can be deployed on different bands. Initially, LTE was deployed on 1800 MHz, 2300 MHz, and 2600 MHz. Later, it was deployed on 800 MHz, 900 MHz, 2100 MHz, and 3500 MHz as well. Now, LTE has entered unlicensed bands, which are generally used by traditional Wi-Fi routers. The proposal of LTE-U is a subject of controversy in the telecommunications industry as it can interfere with Wi-Fi signals and degrade it. Therefore, many brands (including Google and the Wi-Fi Alliance) have objected LTE-U, but Qualcomm is defending it.
As per Qualcomm, there are four similar technologies beyond LTE Advanced.
1. LTE-U or Licensed Assisted Access (LAA): Both are basically same. These technologies are aggregating LTE in both, licensed and unlicensed spectrum. LAA can be used in all the regions globally while LTE-U is region specific – USA, Korea and India.
2. LTE – Wi-Fi Link Aggregation (LWA): This is another technology, which allows a result similar to LTE-U and LAA-LTE, but with big differences. With LWA, the LTE data payload is split and some traffic is tunnelled over Wi-Fi, and the rest is sent natively over LTE. This can greatly enhance the performance of an LTE service.
3. MuLTEfire: In June 2015, Qualcomm introduced this LTE-based technology, which does not need an anchor in the license spectrum, but solely operates in unlicensed spectrum. Qualcomm describes that it delivers LTE-like performance with Wi-Fi-like simplicity.
Here's the best part for operators: They are not spending a huge sum money to acquire this spectrum. With this unlicensed spectrum, their LTE service can get a huge boost by aggregating both licensed and unlicensed spectrum. For consumers, Wi-Fi is still cheap, and whenever they start using LTE-U, they'll have to pay to operators with the risk of their own Wi-Fi getting messed up.
US carriers are deeply into LTE-U. Verizon, T-Mobile, and AT&T are the members of Evolve (evolvemobile.org) which includes members like Nokia, Alcatel-Lucent, Ericsson, CCA (Competitive Carriers Association), CTIA, and Qualcomm (obviously). Formed in September 2015, this industry group advocates the benefits of LTE-U. In 2014, the LTE-U Forum was formed by Verizon along with with Alcatel-Lucent, Ericsson, Qualcomm Technologies, and Samsung. Qualcomm concluded after its trials that both LTE-U and Wi-Fi can co-exist without any hassle but the technology world is skeptical about it.
However, no US operators has disclose their LTE-U plans yet. Verizon has planned some limited field trials this year. The only product that they have right now is an in-building enterprise solution. AT&T and T-Mobile are evaluating the situation of LTE-U. Sprint, which is not a member of the forum, sees it as a great opportunity. It may work as complementary to company's network strategy. Experts believe that the main reason of their wait-and-watch policy is to see whether LTE-U actually clobbers Wi-Fi.
Reliance Jio is planning a rollout of LTE-U. However, I believe that Jio had some talks with people familiar with LTE-U and field trials may be started in the next couple of months after the commercial roll out of its 4G services across the country. LTE-U seems to be an opportunity for the new telco as it recently launched its public Wi-Fi services under Jionet brand. The company can go for LTE in licensed spectrum across 800 MHz, 1800 MHz and 2300MHz, and combine them with LTE in the unlicensed spectrum. Due to the controversy around LTE-U, it's quite a long way from commercial deployment.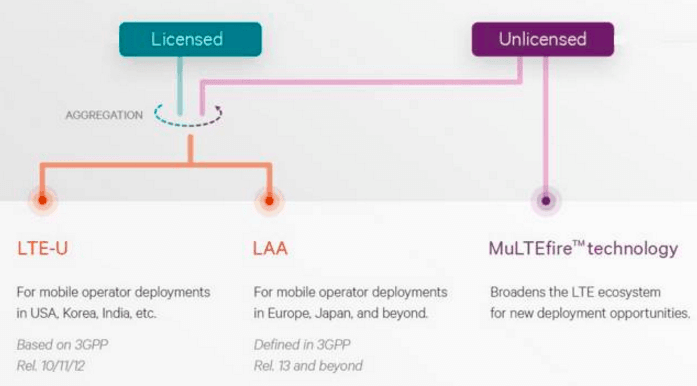 The Wi-Fi Alliance is working to create a test for LTE-U, which includes basic scenarios, low-energy detection scenarios, and complicated scenarios. Kevin Robinson, VP of marketing for the Wi-Fi Alliance said, "The goal of the testing regime, once complete, will be to determine whether there is "fair sharing" between Wi-Fi and LTE users in the same spectrum." He described "fair sharing" as whether the entry of one LTE user in the unlicensed spectrum would have "no worse impact" on an existing Wi-Fi user in the same spectrum.
This testing regime is much welcomed, and it is needed as it is intended to allow industry players to conduct standardised tests on various LTE-U technologies to see if they do or not impact Wi-Fi users. So, it is quite certain that whatever Jio is trying to deliver, be it LTE-U or LWA, is quite far away from commercial launch.