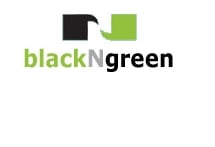 Recently we got a chance to talk with Mr. Rahul Gupta, Director, BlackNGreen, one of the leading Value Added Service provider in the country as well globally. BlackNGreen is the fastest growing VAS company in the world, and has expanded its presence in 40 countries in just 2 years with operational excellence with operators.
B. Tech in Computer Science and MBA (Marketing & Operations), Mr. Rahul Gupta is the man behind the success of BlackNGreen. He is the man responsible for company's global business development, product development and innovations, strategic partnerships and talent nurturing.
First share how was BlackNGreen started? Why did you choose the VAS industry? What were the primary obstacles during the start-up? How did you turn it into fastest growing VAS Company?
With over 15 years of expertise in the telecom space we had developed products and platforms that were well and truly world class. After performing well in the Indian market, we decided to take our success story to the global stage. Thus BlackNGreen was born. During that time, there was a huge vacuum for VAS products globally. With our advanced product offerings, entering the global VAS space was a part of natural evolution.
The initial days of establishment witnessed roadblocks. First and foremost, we have to ensure that we had the best possible resources to drive our global venture. We were very clear on having only the best minds as a part of our team. This coupled with our stringent recruitment process made sure that we took a while to set things in order. But it was well worth the effort and today we have the best minds in the industry working with us. Another problem that we faced was the difference in cultures, languages and preferences across the globe. Adapting to varied interests and thus offering localized solutions was a part of this business and we wasted no time in doing so. This is what helped us to drive ahead and reach out to the world.
Tell us about BlackNGreen's Current Portfolio, Customers and Expansion Plans.
Black N Green is the pioneer of several telecom technologies and products with its solutions empowering some of the biggest telecom operators across the globe. The BNG suite of solutions is the result of continuous and insightful innovation by some brightest minds in the country. BNG's VAS products are enabling over 700 million users globally, to experience state-of-the-art VAS offerings.
Our current portfolio of products comprise of a host of successful offerings that include entertainment, religion, current affairs, music, astrology, romance, movies etc. besides the world renowned suite of voice morphing products called Magic Services. We also offer innovative platform solutions like the BNG Service Delivery Platform, WAP Platform and the Cloud IVR Platform amongst others.
We have been growing at an exponential pace right from our inception. From operations across 40 global locations currently, we are well on our way to operating at over 100 locations by 2014. We are targeting a year-on-year growth of about 150% for the next few years and then sustain an annual growth rate of about 50% thereafter. This should be quite achievable with our global partnerships and the new business avenues that are opening up in Latin America and Africa.
What are the differences you feel between the Indian market and other international markets?
Globally, different markets are at different stages of evolution. The dynamics of the developed markets and developing markets are very different. Mobile handset penetration in the market also plays a huge role. Besides that, different markets have different tastes, preferences and languages. Everything from their working pattern to their levels of receptiveness differ. Reaching out to such diverse markets presents its own set of issues as well as opportunities. As a global VAS company we understand the need to respect local culture and offer products based on localized needs. Hence we make sure that every deployment is absolutely unique and in sync with local sentiments and requirements.
BlackNGreen has a significant market in Africa, another emerging market. Tell us about the position, competition and overall experience there.
The mobile handset penetration in Africa is very good but over 80% users still use basic handsets and do not have an access to smart-phones. This gives us an opportunity to innovate and offer exciting products that they can access on any basic mobile phone. Africa is a great place to do business. It has a very receptive population that is eager to try out new products. They respect innovation and are very open minded. Mobile phones, in a lot of ways are their primary mode of entertainment. That gives us a lot of opportunities to develop and present new and creative offerings that suit their taste. We have established ourselves as trusted partners to big telecom groups like MTN, Airtel, Tigo etc. who command over 70% of the African telecom market. Today we are immensely proud to be amongst the top 3 revenue generators for most partner telecom operators across Africa. The average growth potential of the African market is about 25% and is growing year on year. Africa on the whole is expected to churn out $12 Billion of revenue from VAS by 2015. This is great news for us as Africa is one of our primary markets of operation.
It is believed that the Indian market is yet to mature and is limited to Caller Tunes. Please comment on this. Also, news and updates are now easily available on the internet, and easily accessible over 2G. Are data services limiting the scope for VAS products? 
The market is mature as far as the awareness of VAS products is concerned. Caller Tunes have mass appeal that other VAS products currently might not have. The market has to mature for the products to achieve the kind of awareness that Caller Tunes have today. In fact, Magic Voice, our flagship product is the only product to have penetration levels close to what CRBT has today. Going forward VAS players have to think hard and innovate in order to cater to changing preferences, technology and consumer demands.
Do you think the multi-lingual market in India is a problem for VAS players?
Multi lingual products make VAS players think hard and localize content. Only about 20% of the mobile using population is comfortable with receiving services in English. The rest of them prefer VAS services offered to them in their local language. This offers a huge opportunity to innovate and deliver customized products to specific markets. We ensure that every product is customized irrespective of its revenue potential or track record. Since the global market place is similar, this technique has helped us a lot. We were up for it from the beginning as we had already learnt to cater to a market with diverse requirements in India. Multi Lingual markets also made us develop universal products that are language independent like Magic Voice, Voice Chat etc. So irrespective of the linguistic requirements our products have a market in most countries.
What is the scope of the VAS industry with the mass adoption of high speed 3G and 4G services?
The introduction of high speed connectivity has opened up numerous new avenues that did not previously exist. As a matter of fact, with the introduction of 3G and 4G services across many markets, the VAS industry as such has shown consistent growth figures due to the availability of better infrastructure and delivery channels. This is further substantiated by the exponential growth projections that experts have come up with for the next 3 to 4 years. A lot of innovative products were not possible a few years back as they did not have the required bandwidth to support it. Now with the possibility of better speeds, a lot of new products are mushrooming in the VAS industry. New product lines would come up and the market is in for an exponential growth phase.
A question from our reader. VAS companies act with Telecom operators, and in most cases people don't know them though they enjoy their services. What do you feel about it?
This is a typical B2B business and it is all about gathering operator trust. We strive to make products that can change the marketplace. We reach out to millions of subscribers though our partner operators. As long as we are doing that, we are more than happy seeing our products being enjoyed by the end consumer irrespective of whether they know who made them in the first place, or not.