Incorporated in 2007, Ozone Networks is one of the early entrants of public WiFi business in India. Currently Ozone has around 6500 public WiFi hotspots commercially available across the country.
At present Ozone is offering its WiFi services in a 'try free before use' model - you connect to Ozone WiFi and then share your mobile no., an authentication password will be sent to your mobile no. Log in with these credentials and you can enjoy first 30 minutes of internet free of cost. Post 30 minutes you have to pay - buy different plans available from Ozone.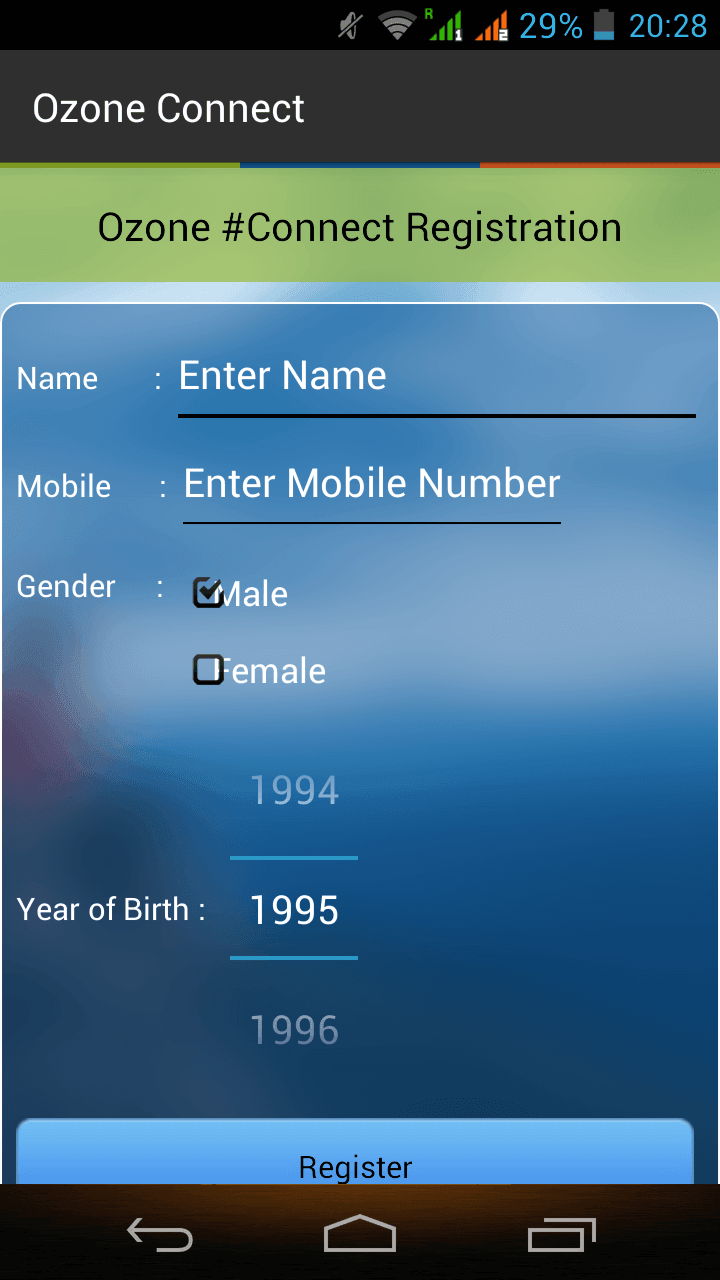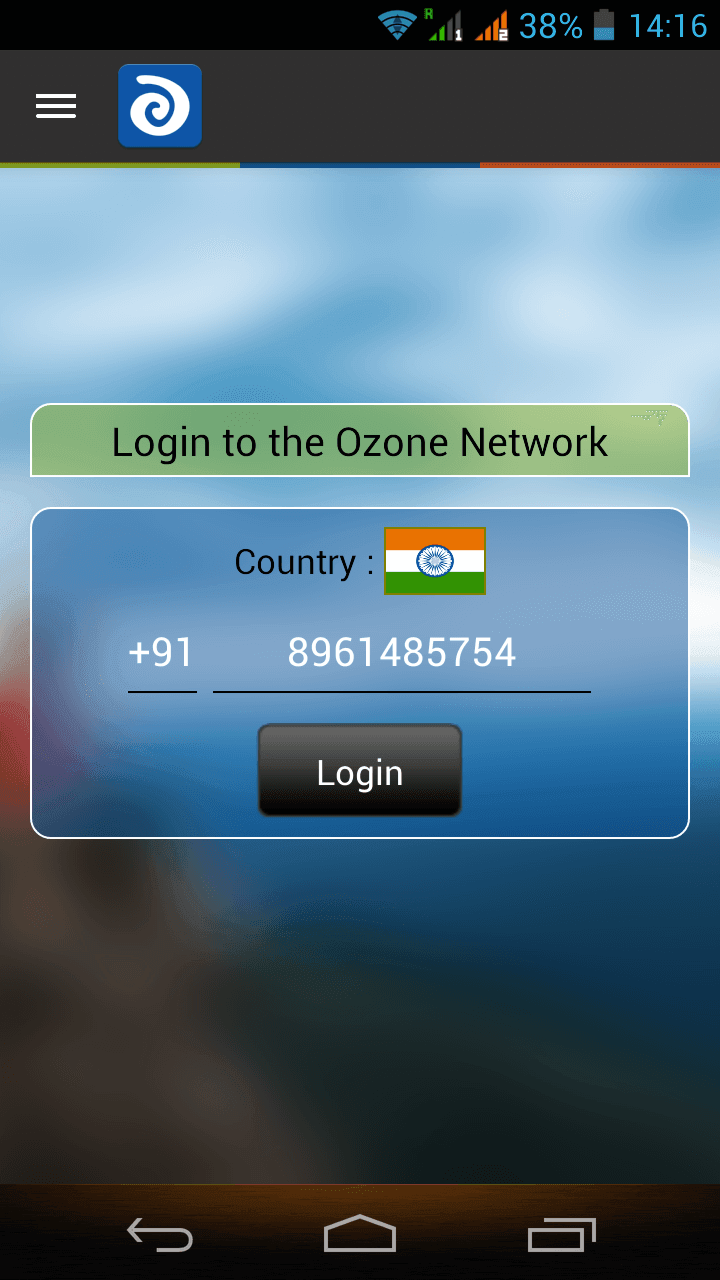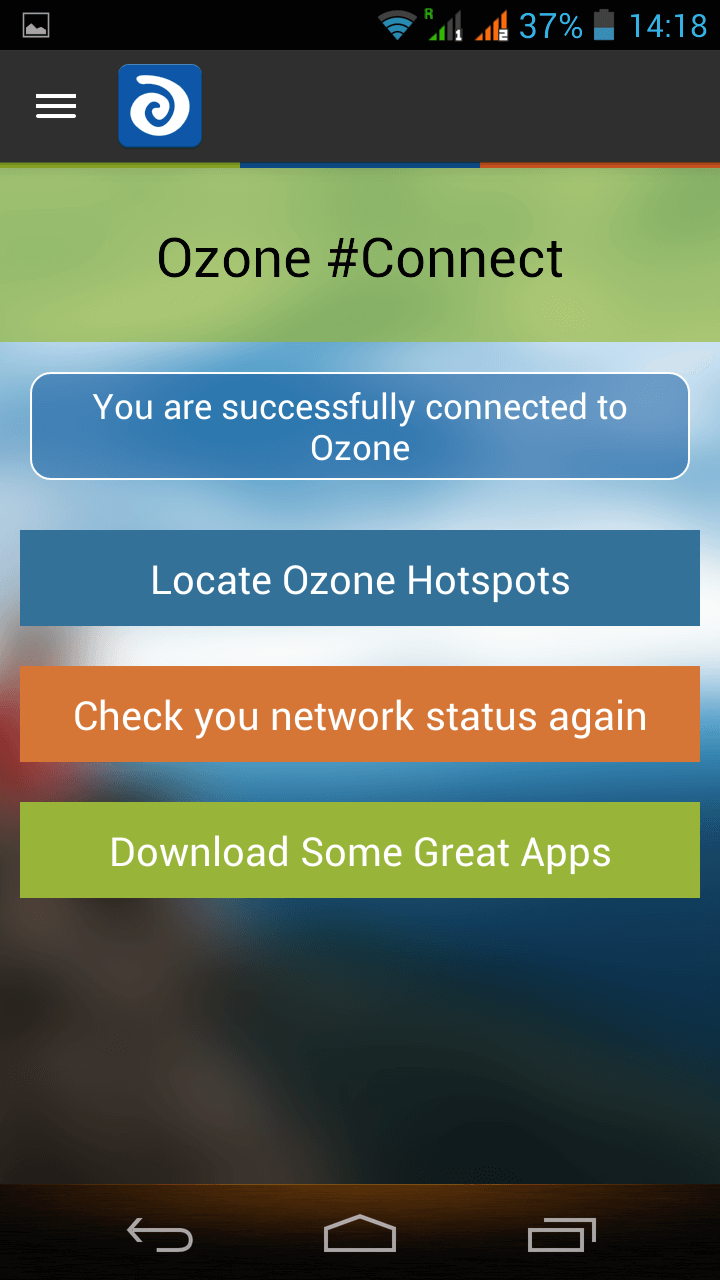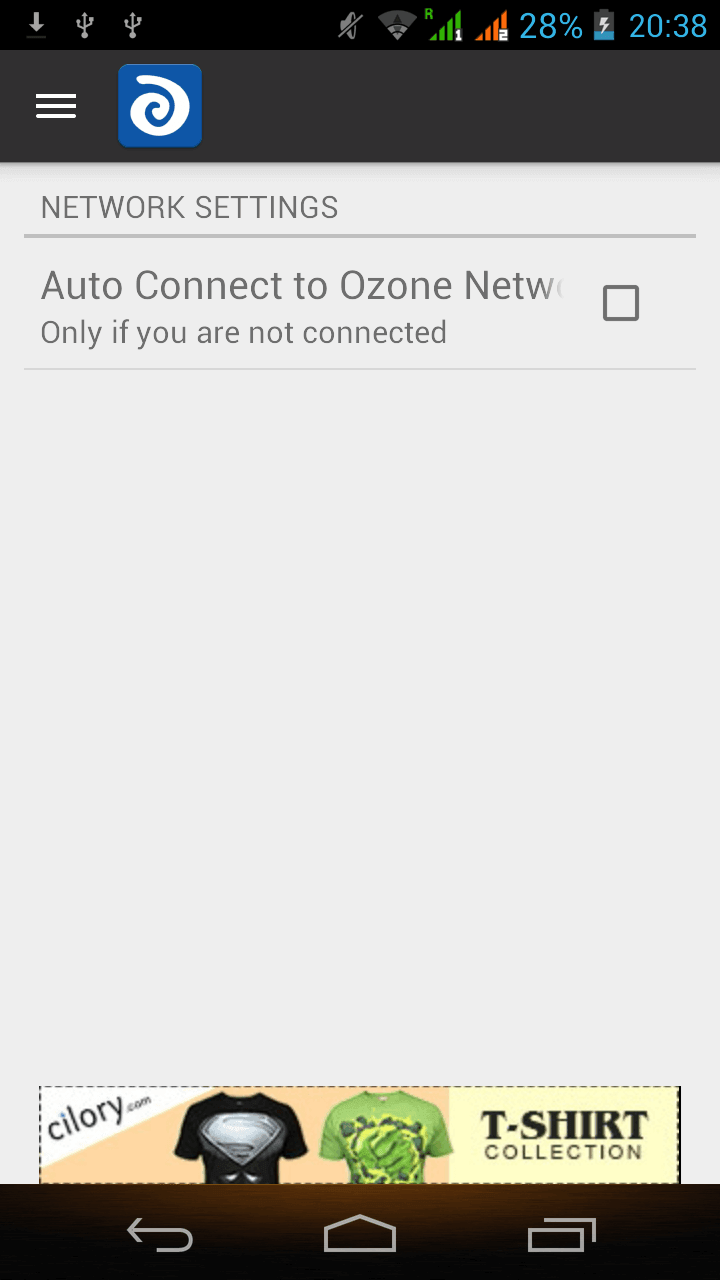 However to make sure this log in procedure trouble free, Ozone has launched an App - Ozone Connect is available on Android only, but Windows and Apple iOS platform will get their native app very soon. Ozone Networks expects that with this app usage on their WiFi network will rise in a huge range.
So let's start how is this app for seamless connecting to Ozone WiFi networks. Before you start reading, have a look into my review of Ozone's free public WiFi.
On your first run, you have to register with Ozone. It's simple - type your name, mobile no, gender and year of birth.
It will now open the home page as Ozone #Connect. It will show whether your are connected to Ozone WiFi or not. From here you can also check location of nearest Ozone Hotspots. In case the app could not able to sense that you are already connected to Ozone WiFi, tap 'check your network status again'.
On the left top corner you can see the settings under which you can find - Home, Hotspot Locator and Settings. Under Settings you can check/uncheck whether the app can auto connect to Ozone Hotspots.
Now locate a hotspot and visit there. You will have to turn on WiFi on your device and connect to Ozone WiFi. Then open the Ozone Connect app which will show: 'You are successfully connected to Ozone'. And then this page was opened on the app:
You tap on the Login button, and you will be delivered a text message from Ozone with password. The App will read it automatically and will start log in process to give you access to internet.
Once it's connected, the app will be reverted back to home page. I did not check the speed test as Ozone offers quite good speed of ~2Mbit/s to each users, as I've seen in my previous experiences.
Overall Ozone Connect will help to automate WiFi log in process on its network. However you can easily avoid this app and use the web based log in process.