Ozone Networks  has launched the first ever Auto-Connect Mobile Application, called the 'Ozone Connect'. This will allow customers to login the moment they enter an Ozone Wi-Fi hotspot. This is a unique application that registers the customer the 1st time at the time of login, post that the authentication happens via a proper SMS authentication as regulated by the Telecom Regulator. The biggest benefit for the consumer is that it eradicates any type of manual intervention as the entire process takes place at the backend without the customer going through a cumbersome process of registering each time they enter a location. For the customer, the Ozone Connect Mobile App extends a "Home Wi-Fi" experience.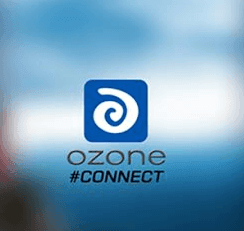 Ozone today has deployed 6500 access points and 1500 are public hot spots across 26 different cities, top 23 major metros covering the entire gamut from Tier 1, Tier 2 and Tier 3 markets. The company aims to reach 1 million hotspots by 2020. Ozone today is providing Wi-Fi to the Mumbai Airport (T1 & T2 terminals) & leading retail chains such as McDonalds, Haldiram's, bluO and are in the process of signing with large coffee and food chains.
How the Ozone App works?
Step 1: Connect with Ozone SSID when you enter a location
Step 2: You will get the customized landing page to login via Ozone Connect App
Step 3: You will automatically get redirected to Google Play Store App Page
Step 4: The Ozone #Connect App will open up automatically
Step 5: You will be required to do a one-time authentication process
Step 6: Connect with Ozone and start browsing
The next time the consumer enters an Ozone location; Ozone Connects App will automatically detect and connect the consumer to Ozone Wi-Fi.
Ozone has also started deploying market Wifi with a deployment in Aurobindo Market (a prestigious market in South Delhi) and now has a right of way to deploy Wifi in Huaz Khas Village.