Ever since we got our hands on the OnePlus 3 we were pretty much impressed with it and why not, it certainly offers everything one would expect from a high-end smartphone (save for the sub-par battery life) and most importantly, it's priced at half the cost of what other flagships charge you for.
As if this wasn't enough, the company had recently launched an enhanced version of the smartphone called OnePlus 3T with a few upgrades such as the Snapdragon 821 chipset, bigger battery (3,400mAh), and an improved camera (both front and back). The smartphone is priced at Rs. 29,999 and Rs. 34,999 for 64GB and128GB variants respectively.
If seen from a business point of view, this upgrade may make some sense to the company, since Xiaomi — one of its major competitor had done the same with its flagship Mi 5s (will not be made available in India, though).
But, will it make any sense for you to upgrade from OnePlus 3 to the enhanced OnePlus 3T? Will it be a worthy upgrade or should you stick to the OnePlus 3 and wait for the OnePlus 4 instead?
Well, here's what we think about it.
Firstly, owing to the new 2.35GHz Snapdragon 821 SoC, the OnePlus 3T is claimed to deliver 10 percent boost in performance which means, apps will open slightly faster and the overall performance will be slightly more snappier. That said, the OnePlus 3 serves the same purpose pretty well and we don't think you should consider upgrading just for a slight improvement in performance.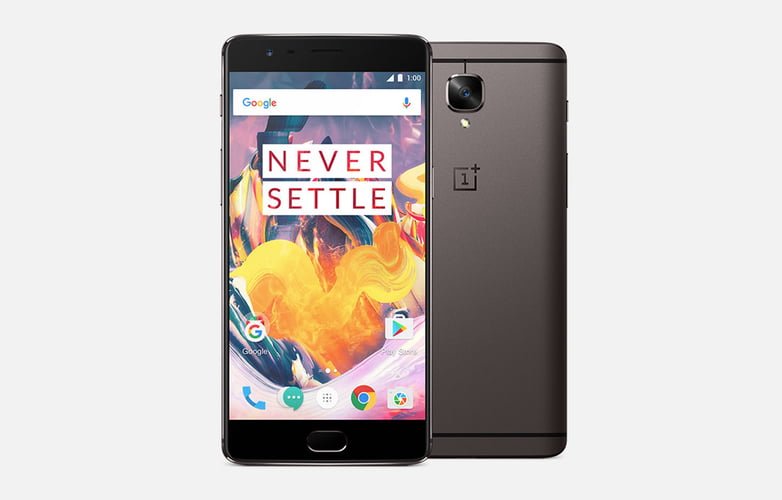 As far as the imaging department is considered, the OnePlus 3T now sports a 16MP camera at the front (as opposed to the 8MP selfie-shooter on the OnePlus 3). Frankly speaking, most of us use third-party apps (which do a lot of software processing) to capture selfies which effect the image quality anyway. So, the bump in the pixel count doesn't make any sense. However, if you use the native camera app, you should get better results. The company also claims to offer better low light imaging (on the front camera) with the OnePlus 3T, but we are yet to test it.
Also Read: OnePlus partners with IDEA cellular to offer offline experience stores
All said and done, we don't think you should take the pain of selling your OnePlus 3 and then buy the OnePlus 3T just to capture slightly better selfies.
Another major change on the OnePlus 3T comes in the form of battery. The smartphone is now backed by a 3,400mAh battery (in comparison to the 3,000mAh battery). We haven't tested the battery life of the smartphone yet, but going by the critics and reviewers on the internet, thankfully, the battery life has been significantly improved. If there's one good reason for you to upgrade from OnePlus 3 to OnePlus 3T, this should be it.
However, the Dash Charging technology (offers full charge from zero to 100 percent around an hour) is already there and we think users can make do with it.
Moreover, OnePlus 4 rumours have already started hitting the web. It is rumoured to come equipped with the latest Qualcomm Snapdragon 835 SoC, 8GB of RAM, curved aluminium body, 2K display (if not 4K), dual camera setup with augmented reality capability, support for Google DayDream VR technology, and a 4,000mAh battery. It is expected to be launched sometime in June 2017.
All of these specs are rumours as of now but, if true (which is more likely), the OnePlus 4 may be an interesting smartphone especially considering the company's history of pricing. Which is exactly why (in addition to the above-mentioned reasons) we would recommend you stick to the OnePlus 3 and wait for the OnePlus 4.