Information and Broadcasting Minister Arun Jaitley launched Hits digital broadcasting, an innovative platform that will provide over 500 TV channels to cable operators. The project secured by the promoter Hinduja group outlay at more than Rs. 5,000 crore.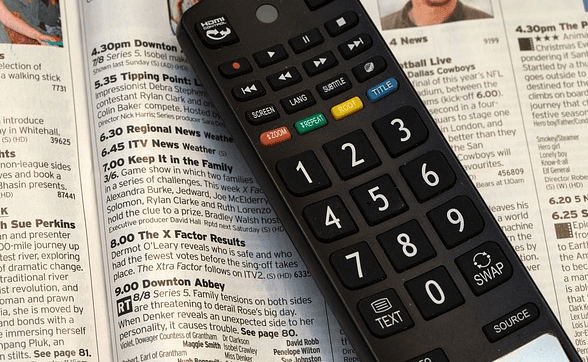 The Hinduja-Hits (Headend-in-the-Sky) Network, under the brand name NXT Digital, will serve Multi System Operators (MSOs) as well as Local Cable Operators (LCOs) and aims to tap the transition from analog to digital mode of cable TV services under the government's digitization drive. Under the HITS project, over 100 million homes go digital in Phase III and IV markets.
Launching the new Hits service, Jaitley said multiple carriage technologies will provide customers a choice of technology platform.
"NXT DIGITAL is a deep emotional commitment of the Hinduja Ventures to our Nation's digitalization mission and Make in India initiative. With the launch of the service, we are delighted to have partnered the government's laudable mission to bring in complete digitalization for social development and national growth." Hinduja addressed the media after the launch.
NXT DIGITAL has also designed the COPE (Cable Operator Premise Equipment) systems to cater specifically to Indian conditions. These COPE systems have been completely assembled in India with a fair amount of Indian components included in the build.
NXT DIGITAL has associated with training institutes to train and equip youth in rural areas to support the transition of analogue television networks to digital, to data management and support and to providing a pan-India network of trained service technicians.
"With its national footprint, NXT DIGITAL Platform, which has been designed on the basis of exhaustive feedback from the cable fraternity is structured to benefit all stakeholders- the operators, customers and the Government. Not only does it help cable operators and MSOs take their businesses to the next level but also diligently ensures compliance with the guidelines of the various regulatory bodies. Through them it seeks to empower the end consumer as he has access to a new digital television experience in phase 3 and phase 4 markets," responded Tony D'Silva, MD of Grant Investrade Limited, a wholly owned subsidiary of Hinduja Ventures Limited. D'Silva leads the NXT DIGITAL HITS platform project.
"NXT DIGITAL has focused its marketing and subscription drive in these markets, and in just about two months since the brand was announced, it has travelled across 400 districts in 20 states to contact and inform the cable fraternity there about its offerings," added Tony D'Silva.
NXT Digital said it has designed the Cable Operator Premise Equipment (COPE) systems to specifically cater to Indian conditions. These COPE systems have been completely assembled in India with a fair amount of Indian components included in the build, the company said.
NXT Digital is the next-generation digital service platform, combining the best of Direct to Home (DTH) and cable technologies to give the subscribers an enhanced TV viewing experience, says the press release.