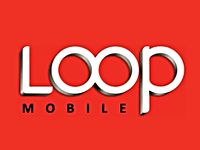 Loop Mobile and SMS GupShup India's largest SMS network today announced the launch of the "Reply All SMS" service.
This will enable Loop Mobile subscribers to simultaneously communicate with multiple people using SMS. This takes social networking via mobile to a new level.
Any Loop Mobile subscriber can create a Group of up-to 7 friends including him self. This Group is assigned a dedicated shortcode by SMS GupShup. Members on the group can send messages to this shortcode to communicate with each other.
The messages reach all members of the group at the same time and if anyone replies, the reply too reaches all members of the group. Loop Mobile subscribers can invite friends from other operators to the group too. Every message to the shortcode is charged at a nominal price of only 50p per message.
Loop Mobile's Reply All service makes it available for the 1st time on mobile. The service works on every handset, across operators, is easy to use, requires no training, no software downloads, no data connectivity nor change in handset.
How does it work?
* Reply All SMS is simple and easy to use, similar to the CC and reply-all features on email.
* A Loop Mobile subscriber can start a conversation by sending the following message to 555999: CHAT 98210xxxxx 98200xxxxx 92235xxxxx (where 98210xxxxx etc. are the numbers of the friends, who may be on any operator network).
* The system will create a group and prompt the user to send a message, which goes to all participants in the group. Participants can reply to the message – which will also be sent to all participants in the group.
* The group can have at most 7 participants, including the initiator. This service is currently being offered free of cost to all Loop Mobile users till the 30th June 2010, after which users will be charged 50 paise for every message sent to the group.