The latest update for the JioCinema Movies TV Music app now allows you to download content and watch it while you are on-the-go. The update also adds the Smart Download option (more about it in a minute) alongside a performance and bug fixes.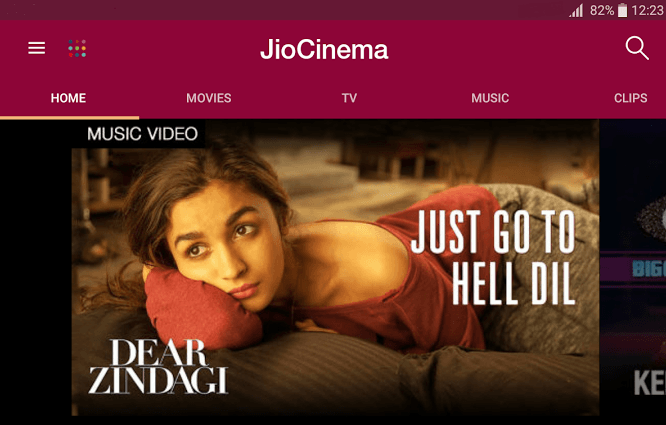 Launched with the Reliance Jio's Welcome Offer back in September 2016, the JioCinema Movies TV Music app has a huge video library including movies, TV shows, music videos, trailers of movies, and clips much more in multiple Indian languages. In fact, Jio claims that all of the content put together, it has over 1 lakh plus hours of content worth watching.
The good news — all of this content is now downloadable. That is, you can download your favorite movie or TV show from the library, for instance, and watch them offline while commuting or any other such instance.
Furthermore, the app also allows you to Smart Download the content. Meaning you can schedule your downloads for Jio Happy Hours, i.e., between 2 AM to 5 AM so that you won't be charged for the downloading the data. This way you won't have to worry about paying the additional amount for downloads in case you've already reached the data limit.
Also Read: Jio begins IP set-top box import ahead of commercial launch
Apart from these new additions, as mentioned earlier, the update also brings along a few bug fixes which should improve the overall experience.
For the unaware, the JioCinema Movies TV Music app has a good number of features up its sleeve. For example, it allows you to resume watching a movie or a show exactly from where you left (in case of any work). Moreover, it pushes personalized movie recommendations so that you never miss out on a movie worth watching. You can always lookout for the editor's picks to do the same, though.
Recently, Idea had also unveiled three new apps namely Idea Music Lounge, Idea Movie Club, and Idea Game Spark as part of its Digital Idea apps suite to compete against Jio.