The DTH arm of Doordarshan, DD Freedish aims to add 4-5 million subscribers by 2017, taking the total number of active subscribers to around 25 million.
In a chit-chat with Telecom Talk, Jain tells us that why despite stiff competition, DD Free Dish holds potential to capture a greater market share.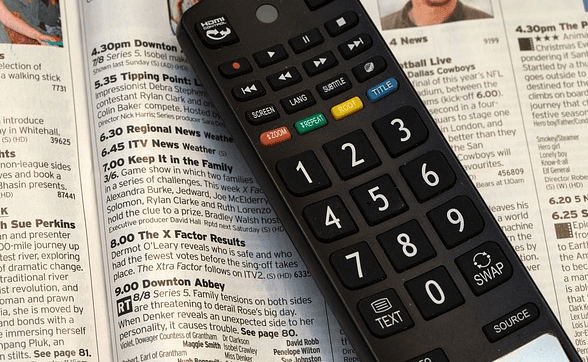 Questions:

What type of plans you have in mind for DD Freedish?

Answer: The new ratings from BARC (Broadcast Audience Research Council) have established the importance of free to air platform in the country. Earlier, channels such as Star Plus, Sony or Life OK used to make it to the top, but suddenly the free to air channels such as Zee Anmol, Star Utsav or Kalash Rishtey have gone ahead of their peers, it's just because of the reach that DD Freedish has. And that is the reason why the ratings have gone up and the demand for DD Freedish is also increasing.

Considering the fact, the number of set-top boxes that have been sold in the open market, we can easily presume that we have more than 20 million subscribers.
Question:

How many active subscribers are you targeting two years down the line?

Answer: As we are expanding the number of channels, we will add another 4-5 million in the next two years. So, by the end of 2017, we should have over 25 million subscribers in the country or it could be even more as we are expecting that the Phase-2 and Phase-3 digitization will drive demand for DD Freedish.
Even Phase-4, which is confined to rural areas, will also see robust demand as our DTH platform provides all kind of channels right from entertainment to education. We will see more regional channels coming into our DD Freedish platform. We are making special scheme for regional channels because presently, the platform has more presence in the Hindi speaking market and in non-Hindi speaking market, especially in the southern market, the presence is too little. So, we will have regional channels for the southern market.

We believe that DD Freedish has too much of potential to reach out to different regions of the country. Out of the around, 234 million households, only 168.5 million today watch television, so which means over 250 million people don't watch television in this country and we can tap upon this market.
Question:

Just like other players, do you have any plans to work on the OTT platform?

Answer: We are in fact very seriously considering the OTT platform. We are already in the second level of planning for this and most likely in the next 8-9 months, we will see something around this.

Right now, we are providing the DVB-T (Digital Video Broadcast-Terrestrial) which helps in watching live television on mobiles without using the telecom infrastructure. Presently, if you are watching live television on your device, you are restricted by the telecom bandwidth, 3G or 4G.
Question:

Currently, what type of technology transition are taking place in the DTH platform?

Answer: We are moving on from MPEG-2 to MPEG-4 technology, which is a natural transition. If compression technology is being considered, MPEG-4 is a natural technology that everybody will be adopting, all other DTH platform already moved on to the platform but we were constrained by our existing subscribers.

We have to keep the interest of existing subscribers intact, if we change the entire platform to MPEG-4, the existing subscribers have to change their set-top boxes. So, our existing platform is available on MPEG-4 and those who are buying new set-top boxes they will be able to watch all 112 channels, but the existing subscribers will continue to watch 64 channels only.