According to United Nations Broadband Commission's report, India ranked 131 out of the 189 countries on fixed-broadband subscriptions in 2014, a drop from 125th rank in 2013. On active mobile subscriptions, Indian ranked 155 from the earlier 113th rank in 2013. Both signifies a drop in the global rankings on broadband penetration.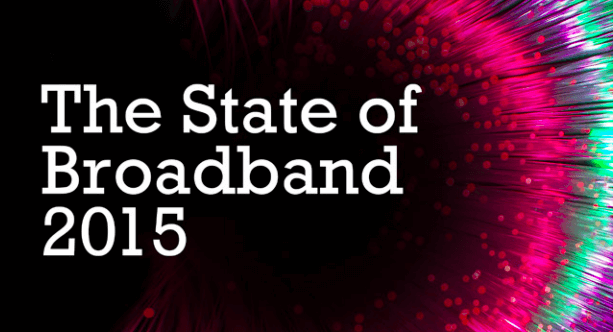 However, in case of percentage of individuals using internet in the country, India has marked an improvement. India ranked 136th in 2014 with 18 percent penetration, an improvement from the 142nd rank in 2013. Only 15.1 percent individuals used internet in 2013.
Considering among the 133 developing countries, India ranked 80 on percentage of households using internet in 2014, registering a penetration of 15.3 percent. This was 75th rank and 13 percent penetration in 2013.
The report titled, 'The State of Broadband' says that globally 57 percent of the people remain offline, which is a massive gap yet to be connected. The access of internet is at its saturation level in the developed countries. But, in developing countries, it's only 35 percent. The category of countries listed as 'Least Developed Countries' by UN has only 10 percent internet access reported among them. Europe has the top ten countries with most internet use.
In order to connect everyone, the report suggested the online representation of regional languages, especially for multi-linguistic areas like India, Africa and South Asia.
The report published ahead of the forthcoming Sustainable Development Goals Summit and the meeting of the Broadband Commission for Sustainable Development on September 26 revealed the need to measure the development by the number of people left behind.
"The market has done its work connecting the world's wealthier nations, where a strong business case for network roll-out can easily be made. Our important challenge now is to find ways of getting online the four billion people who still lack the benefits of Internet connectivity, and this will be a primary focus of the Broadband Commission going forward," Houlin Zhao, co-Vice Chair of the Commission with UNESCO Director-General Irina Bokova said.