Idea Cellular, has announced a reduction in national roaming tariffs today. As per the revised tariffs, Idea will now offer incoming calls at just 45 paise/minute, a reduction of 40%, while roaming anywhere in India.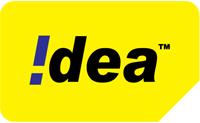 Outgoing Local call rates have been reduced by 20% and STD call rates by 23%. Local SMS will now be available for just 25 paise and STD SMS for just 38 paise, on roaming nationally. The revised tariffs will be applicable starting 1st May, 2015 for all Idea prepaid and postpaid users across the country.
Even BSNL, Aircel and Vodafone confirmed slashing of national roaming tariffs today, following TRAI's amendment to reduce the ceiling charges. In the tariffs, 40 percent of the incoming call rates will be reduced, making roaming more affordable to its customers. The local and STD call charges while roaming are slashed at 20 percent and 23 percent respectively.
The tariffs have been revised by Idea, in line with the telecom regulator, TRAI's recent directive lowering the ceiling rate of roaming tariffs.