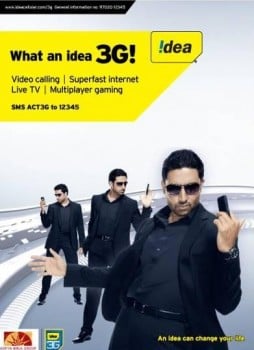 IDEA Cellular, the No. 1 mobile operator in Kerala, and the 3rd largest in India, has achieved yet another landmark in its relationship with mobile consumers in the state, by crossing the 70 lakh subscriber base, recently.
With this, Idea has further strengthened its leadership position both in terms of revenue market share and customer market share.
IDEA Cellular started services in Kerala in 2004, and is today connected with 70 lakh mobile users and the highest penetrated mobile network in the Kerala circle, reaching out to over 97 per cent of the population.
Idea has played a significant role in the development of mobile telephony services in the state by reaching out to 3,280 towns and villages in Kerala, through an unmatched network of nearly 5,000 sites.
With the recent launch of 3G services, Idea is now offering the next level of mobile experience with high speed data, gaming and infotainment services to its over 70 lakh subscribers in the circle. In a short span of time, Idea's 3G services have now extended to 12 towns with a network of 1,004 sites across the state.
The launch of Mobile Number Portability (MNP) has given an opportunity to mobile users of Kerala to connect with the No. 1 operator in the state. Idea has witnessed an influx of large number of mobile users who have switched to Idea network which is recognized for better connectivity, superior customer service and a national brand.