DishTV, India's leading DTH brand today announced a great move with its "HD for all" initiative, hereby making HD niche a mass product. While entire DTH operators in the country charge access fee to provide HD channels, DishTV will now give access to popular HD channels to all subscribers. This move takes away all inhibitions involved in switching from SD to HD, bridging the gap between both subscribers.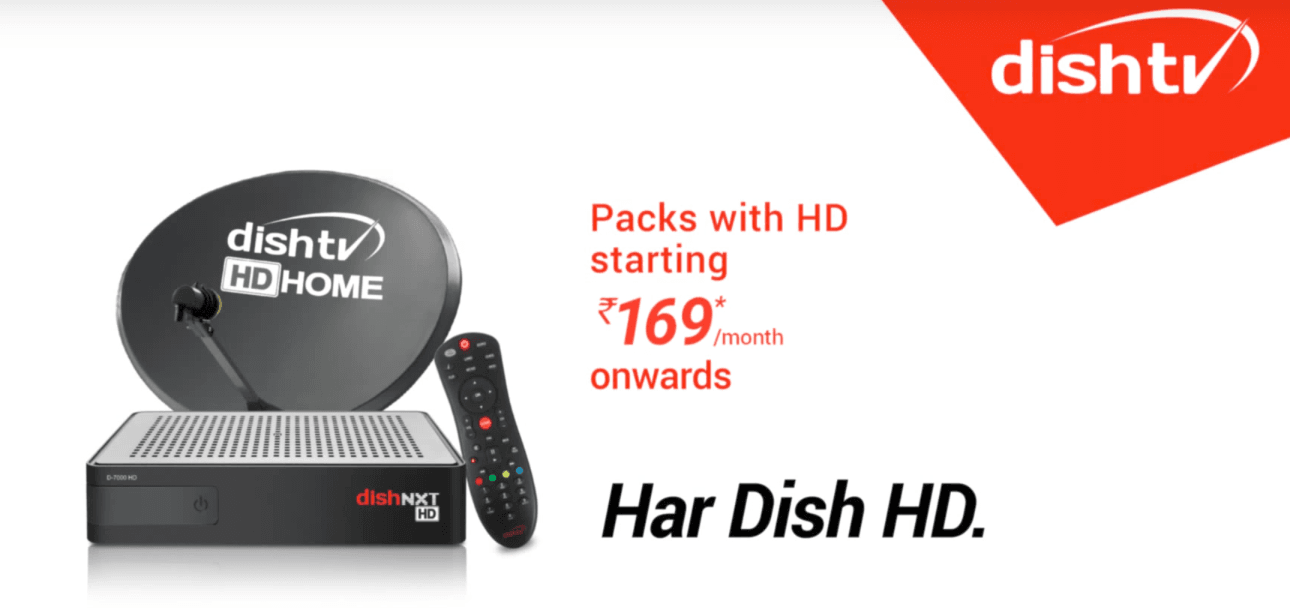 Furthermore, with this initiative, DishTV also unveiled its new TV campaign 'Har Dish HD'. The new TVC featuring Shah Rukh Khan effectively communicates DishTV's innovative proposition of offering HD channels along with all its popular packs starting as low as Rs. 169+ taxes.
Speaking on the Occasion, Mr Anil Dua, Group Chief Executive Officer, DishTV said, "DishTV has never left any stone unturned to provide the best entertainment to its valued subscribers. Our new initiative of "HD For All" now goes further with an insightful and entertaining AD campaign "Har Dish HD". With this, we bridge the barrier between Standard and Hi-definition viewing by taking HD to everyone. This is in sync with our vision of expanding HD experience and ensuring its accessibility for all. The campaign takes the conversation of having HD to the living room of the Indian family. Our latest television advertisement showcases not only how DishTV brings the entire family together but also how it raises the quality of their entertainment experience. "
Speaking about the new TV campaign DishTV's Senior Vice President, Marketing, Mr Sukhpreet Singh says, "HD space has been fast evolving and is seeing tremendous growth opportunities. With our focus on HD, the new TVC encourages people to experience HD without having to pay anything more. The launch of HD for all initiative will lead to several first-time trials of HD and subsequently lead to upgradations. Presence of Shah Rukh Khan gives an added thrust to the campaign who effectively delivers our tagline "Har Dish HD."
DishTV further says that this campaign is targeted at young decision makers of the house who aspire for HD but are restricted by their perception. And now with every DishTV connection enabling HD viewing, DishTV TVC informs them that HD is now available "Automatically".