'Connect' which is a part of Videocon group and an ISP with Pan India license, has announced the launch of ultra cost effective home broadband plans which bring down the cost to as low as Rs.8/GB for its subscribers in Punjab circle, which is the only circle where the operator currently operates.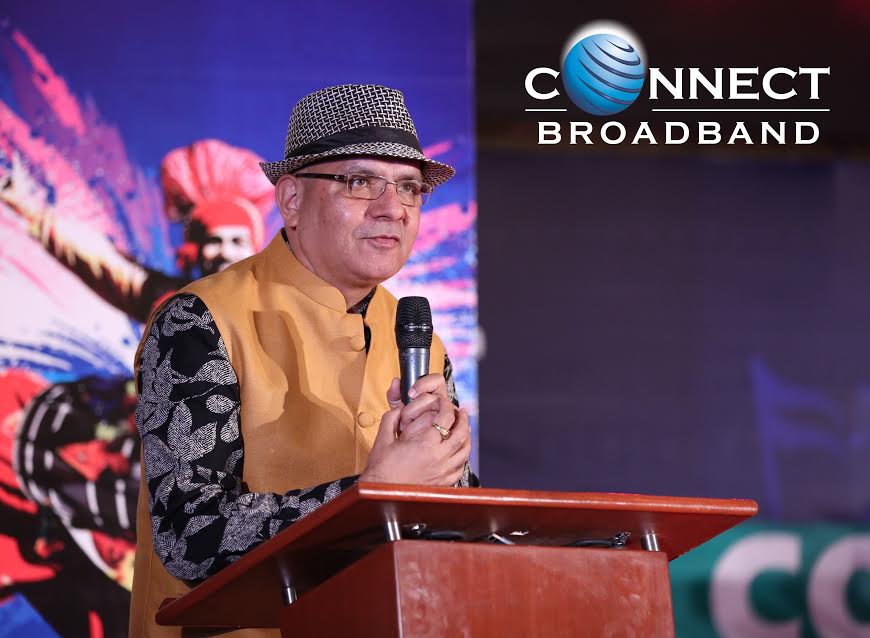 The market has seen a steady growth in demand for data. An average internet user consumes about 50 GB data on broadband networks. Connect's plans are currently the best in the market with availability of large content and applications. With multiple devices connected through WiFi, data consumption and the consistent speed play the key role. Connect's new range of plans include family pack offering as high as 300 GB at 8mbps. This allows all family members to use internet on all their devices without having to worry about data usage or the speed of their internet service.
Mr. Arvind Bali, CEO, Connect Broadband & Videocon Telecom commented that "data consumption increases as a result of a high and consistent speed service. We want to ensure that our product offers maximum value in terms of data package, entertainment content and world class security."
Connect has collaborated with one of the best entertainment provider in the industry and has brought thousands of movies and millions of songs to entertain and amuse its customers. Connect has also struck a deal with a Finland based cyber security company called F-Secure and has launched an anti-virus called 'Connect Safe' that ensures cyber security along with parental control at an affordable price.