Bharat sanchar nigam Ltd. the largest PSU operator who is celebrating foundation week currently, has launched new standalone broadband plans in Faridabad service area of Haryana circle on a trial basis.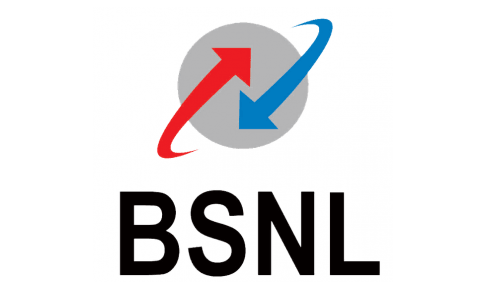 These plans will be available starting 5th October for a promotional period of 90 days. Based upon the response received, the operator may later regularise the plans.
The details of the newly launched plans are given below:
S.

Particulars

BBG ULD

599 CS76

BBG ULD

799 CS77

BBG Speed

ULD 991

CS78

BBG Super

Speed ULD

1499 VDSL

CS79

BBG Super

Speed ULD

2499 VDSL

CS80

1

Bandwidth (Download Speed)

2 Mbps upto

10GB, 512

Kbps beyond

4 Mbps upto 20GB,512 Kbps

beyond

8 Mbps upto 50GB,512 Kbps

beyond

16 Mbps upto 50GB,1 Mbps

beyond

24 Mbps upto 50GB,1 Mbps

beyond

2
Applicability
All Users of Faridabad SSA only
3
Monthly Charges (Rs)
599
799
991
1499
2499
4
Annual Payment Option (Rs.) [11 x FMC]
6589
8789
10901
16489
27489
5
Two Years Payment Option (Rs.) [21 x FMC]
NA
6
Three Years Payment Option (Rs.) [30 x FMC]
NA
7
Download/Upload Limit (MB/ GB) per month
Unlimited
8
Additional Usage Charges beyond free download/upload limit (Rs)
NA
9
Free E-mail IDs/Space (Per E-mail ID)
1/1GB
1/1GB
1/1GB
1/1GB
1/1GB

10

Static IP Address (On Request)

NA

NA

NA

One @ Rs.2000/- p.a. additional
One @ Rs.1800/- p.a. additional
11
Security Deposit
One Month charges
12
Minimum Hire Period
One Month
13
Telephone fixed monthly charges in Rs

As per existing Landline plan

14
Free Calls (within BSNL N/W only)
15
Additional facility of Unlimited free callsbetween 9PM to 7AM to any network in
16
MCU charges/ pulse in Rs.
(To BSNL N/W after free calls)
(To other N/W)
The new plans have speeds ranging from 2 Mbps to 24 Mbps and FUP limit ranging from 10 GB to 50 GB. The post UP speeds of the lower denomination plans is 512 Kbps while those of the higher denomination plans is 1 Mbps. The plan denominations range from Rs.599 to Rs.2499 for 1 month validity.
Kindly contact customer care for more details on the broadband plans before subscribing.