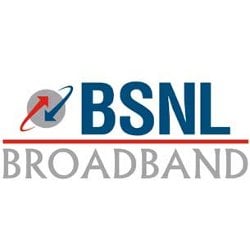 To promote broadband services, country's largest telecommunication company with more than 60% market share in broadband segment, Bharat Sanchar Nigam Ltd (BSNL) is offering extra data usage and extra validity on its prepaid (wire line) Broadband plans for a promotional period.
BSNL revised its prepaid broadband plans for a promotional period of 90 days w.e.f from 7-02-2011. This promotional scheme is available in all circles where BSNL is operational.
All the recharge vouchers of denominations between Rs. 250 to Rs. 1750 shall be provided additional 50% data usage and those of higher denominations shall be provided 100% additional data usage. The vouchers ranging from Rs. 250 to Rs. 600 is being provided additional 100% validity and vouchers ranging from Rs. 1000 to Rs. 1750 are being provided additional 50% validity.
The additional data usage and validity on the recharge vouchers as above will be given to the customer who recharges his BSNL prepaid broadband account during promotional period of 90 days starting from 7th February, 2011. These limited plans will offer bandwidth upto 2Mbps.
At present BSNL has biggest player on broadband sector on basis of subscribers & widest coverage over the country.
Details of BSNL Prepaid Broadband Plans: