In today's world, most of the devices like headphones and earphones (wireless), smartwatches, fitness trackers, and Internet of Things (IoT) among others hugely rely on Bluetooth for communicating with each other. While the current Bluetooth standard (i.e v4.2) handles light tasks decently, sadly, it does not have the ability to connect an entire home via IoT.
However, promising to deliver reliable IoT connections, Bluetooth Special Interest Group (SIG) announced the finalised specs of soon-to-be-a-standard Bluetooth 5.0.
To recall, SIG had revealed the specs of Bluetooth 5.0 in June 2016, but back then, it was still in a work-in-progress state. According to Bluetooth official website, the new standard will offer two times the bandwidth, which is a welcome addition especially for smartwatches since it lowers the latency. Likewise, the connectivity range has also increased by four times, which means you don't have to worry about connection drops even when your devices are over 5 feet apart. The 2x faster bandwidth and 4x better range apply to devices functioning on low-energy mode as well.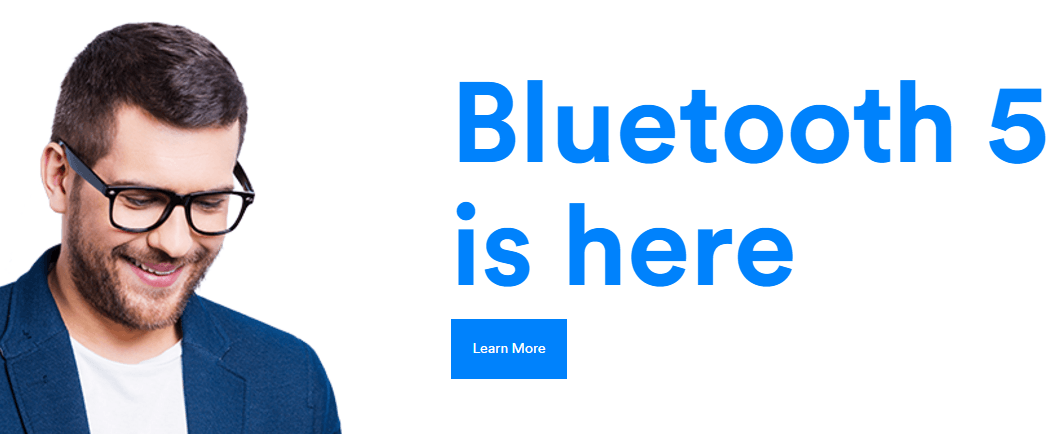 Also Read: Xiaomi Mi Bluetooth speaker with built-in mic to go on sale in India tomorrow at Rs. 1,999
Furthermore, the message broadcast capacity sees an eight-fold improvement, which means you'll be able to transmit more data using the protocol. While it still remains to be seen, SIG claims that the new standard will offer whole-home coverage and relatively lesser interference with similar wireless technologies.
The new standard will still be operational on 2.4GHz frequency and is backward compatible. It is already ready for adoption and you should be seeing smartphones and other devices launching with it in the next "two to six months."
Mark Powell, Executive Director, SIG, commenting on the launch said, "Bluetooth is revolutionizing how people experience the IoT. Bluetooth 5 continues to drive the revolution by delivering reliable IoT connections and mobilizing the adoption of beacons, which in turn will decrease connection barriers and enable a seamless IoT experience. This means whole-home and building coverage as well as new use cases for outdoor, industrial, and commercial applications will be a reality. With the launch of Bluetooth 5, we continue to evolve to meet the needs of IoT developers and consumers while staying true to what Bluetooth is at its core: the global wireless standard for simple, secure, connectivity."
Also Read: Portronics launches water-resistant POSH Bluetooth speakers at Rs. 1,649; to rival Xioami's Mi Bluetooth speaker
Bluetooth connection reliability has been a pain point for a long time now (perhaps it still is) but the Bluetooth 5.0 standard appears to be all about improving the overall quality of connections and providing more reliability for IoT connections.
What do you think about the new standard? Share your thoughts with us in the comment section below.