Since the formation of Bluetooth SIG (Special Interests Group) in 1998, researchers have made this short-length wireless communication standard faster, more secure, and more efficient with each passing year. The last major version of Bluetooth (v 4.0) was announced in 2009, and a year later Low Energy protocol was adopted for connection with new type of accessories such as wearables. Now, the SIG has revealed that newer version of the technology will have much wider range and increased speeds by next year.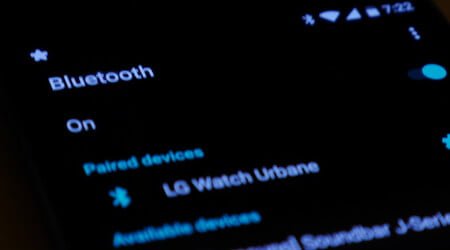 The newer version of Bluetooth that will be released next year is expected to feature four times the existing range along with double the existing data transfer speeds. It was also mentioned that Bluetooth will be able to create a mesh network, which can be used by multiple devices in an entire building. The group, which is responsible for developing and improving the Bluetooth standard, is also focussed on the fast-growing smart-home, industrial automation, and location-based demands.
There is significant demand from our members and the industry at large to enhance Bluetooth with the new capabilities we're announcing today. Current projections put the market potential for IoT between $2 and $11.1 trillion by 2025. The technical updates planned for Bluetooth technology in 2016 will help make these expectations a reality and accelerate growth in IoT.

– Toby Nixon, Chairman, Bluetooth SIG Board of Directors
All these improvements are said to work under the same power consumption levels. The Bluetooth SIG said that it will reveal more numbers and details in the coming months. The group is also focussing on the Internet of Things market, but it would be interesting to see how it will compete with Wi-Fi technology as it generally has a wider range than Bluetooth, and it also has the Wi-Fi Direct protocol over which devices can connect to each other without a need for a common access point.