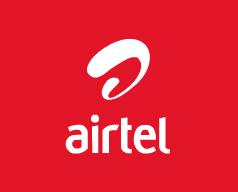 It is well known that IT companies wait for long term contracts be it for benefits on one hand or for stability/performance related issues on the other hand especially when it comes to service or support related. We have one such huge and lucrative contract in the Telecom as well as IT field and the news is all about the latest 5 year Service Agreement between Airtel, IBM and other Companies as well.
What is the Latest Airtel IBM 2014 Deal all about?
Airtel's new IT vision defines next generation of services leveraging IBM's expertise
Airtel and IBM announced they have signed a new agreement to manage Airtel's infrastructure and application services in India over the next five years. This agreement builds on the previous 10 year relationship between the two organizations which has driven the co-creation of industry leading telco solutions and customer-centric services.
The agreement is based on Airtel's new IT vision that defines the next generation of services for its ever-growing customer base and to offer best in class services to its customers through solutions leveraging cutting edge technology. As part of the new vision, Airtel is also building in-house capabilities and a strong partner eco-system, and has selected IBM to manage the IT infrastructure and applications for its operations in India.

The new model offers Airtel greater flexibility to scale services and adapt in real-time to changing market dynamics and offer a differentiated customer experience leveraging IBM's industry solutions and global experience.
Airtel and IBM together strongly emphasized on new IT Vision,  intuitive offers for customers and bringing innovation to customers.
What is the previous Airtel -IBM Deal (2004) all about?
Deal included IT Infrastructure, operations, transformation and AMS. No. of people deployed by IBM for Bharti Airtel project was around 2,000 and the value of the deal was around $2 billion for ten years.
Why it matters? As part of its first-of-a-kind IT outsourcing agreement, IBM helped Bharti Airtel create a highly flexible platform for integrating its customer-facing processes across all lines of business. The dramatic process streamlining this system has enabled is a key reason Bharti Airtel has been able to add an astounding 1.5 million new customers per month without a hitch.
For those who are interested to know what IT has to be done with a Telecom Operator:
Right from the time of SIM Activation  - Customer/Account activation we say IT plays a very crucial role in cut shorting the time required for order management, activation, provisioning and billing services via it's back-end systems enabling a very smooth customer experience reducing activation time from Days to hours. 
To maximize the efficiency of Services by Operators - IT needs to maximize its infrastructure  following various frameworks which includes Data centers, Hubs, Servers and channels. As an example Customer Self Service through USSD/SMS, Web and Interactive Voice Response System  involves integration of different technologies (like IBM WebSphere integration Server, asynchronous messaging via IBM WebSphere Business Integration Server) depending on various and dynamic channel needs.
A  very good real time example of the implementation of availability of UN BILLED amount information via sms for Postpay customers after all the base calculations like Monthly rental, benefits and usage details done from IT end.
Like these we have many examples to discuss what IT does from back end and I have given a few understandable examples of those.
All these have in turn enabled Airtel to maximize the value of its customer relationships through cross selling and market segmentation by consolidating all the technologies under one hood.
Our view:
Though In-house is more customized and care taken solution, for any large Service providing company it will be very cumbersome to concentrate on supporting services rather than on Core Services. Thus outsourcing  is very good model and an option to get the things processed while concentrating on key services,resources on growing business and continuing trust driven innovation among customers. There are things involving Financial Risks too which i'm not going to discuss anyways as that is not my main motto here.
In a customer's point of view no one really cares the BIG words like Data center, Servers, innovation or outsourcing as they will be silently processing their work in the back end.
At the end of the day what really matters and be the face of a Telecom company are the Websites, Social presences, Quality of  Services and Advertisements to the outside world and if Websites fail to work as reported earlier , Services fail to deliver what they promised to do these big deals will no way matter to an end customer.
We hope the new deal will bring some true quality,care and innovation towards their services. All the Best Airtel.
Bharti Airtel is soon planning to finalize this transformation and AMS contracts with other system integrators as well so that the transition from IBM to other integrators for both transformation and AMS contracts goes smooth.
Do let us know your opinions via comments if IBM played well over the past decade powering Airtel's services ?