Some time back TRAI has released guidelines that stress on transparent billing for Prepaid subscribers and Airtel has proudly launched an online 'My Account' self care service portal for Prepaid subscribers stating First of it's Kind experience to Prepaid users.
Now that it seems like they have launched it just for name sake and forgot it's maintenance to keep it running smooth.
Users have been facing many issues with Airtel My Account, Create My Plan and some of it's web pages(infact web applications) quite a long time which Airtel's IT team is not bothered to fix.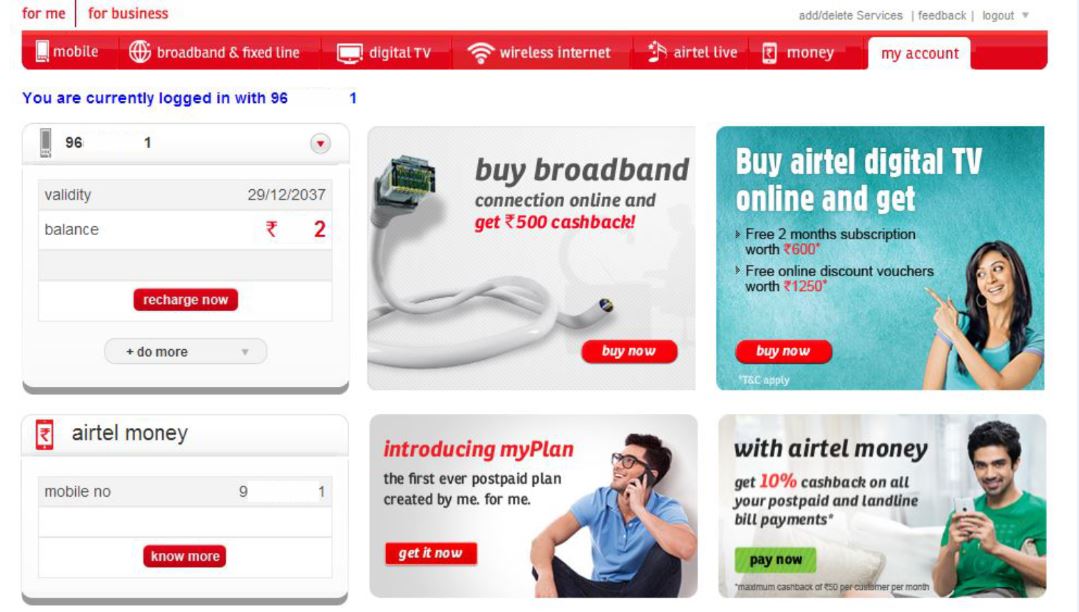 Most of the time for  Airtel My Account we get Server errors and for create myPlan application we get javaException errors.They randomly work at times. We have been seeing this since past 3 months. Till now Airtel or its IT team has not bothered to  fix the problem.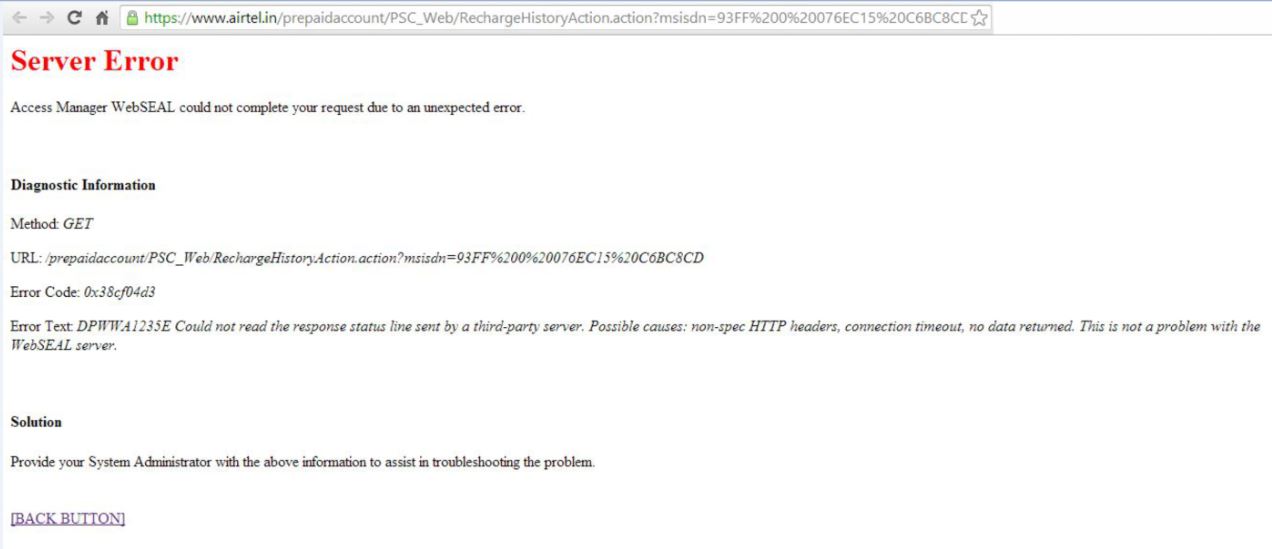 and as soon as we enter myplan page we will get a greeting message saying - Error getting information. We wonder what information the page is trying to get :p and Session Expired (I know technically what is a session and how it works) messages.
Manage Services :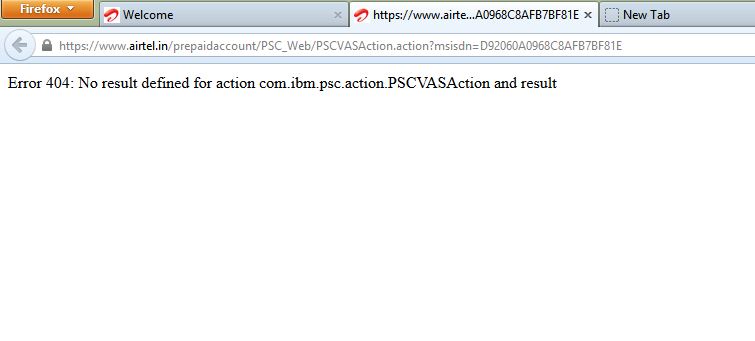 If we are correct from the errors we can see that the IT of Airtel is handled by *IBM, one of the reputed MNC's failed to maintain Quality standards in providing Quality Services to another reputed Telecom giant.
We wonder if the IT Provider has tested everything before deploying them live on their servers or just hurriedly delivered their deliverable and how did Airtel accepted this quality delivered to them? Does anyone in Airtel atleast care to use the services are see what customers are going through ?
PS: we have tested with Chrome,Firefox with/without clearing cache or browsing data.Dear IT team, technically if you are still interested i am using the below browser versions.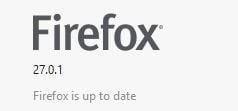 Only Airtel and that IT company should know whats the quality of Services they accepted on their service agreements.
We have forwarded the issue to Airtel's Officials and lets see when will the issues be fixed.
Dear Airtel users have you faced these issues while browsing information on Airtel Website? If so whats that strange Exception greetings have you received? Let us know via comments.