ACT fibernet which is the rebranding of BEAM fiber offers high speed broadband services in the south Indian cities of Chennai, Bengaluru, Hyderabad, Nellore, Vijaywada and Elluru.
The company is known for its value for money broadband offerings with generous FUP limits. ACT has launched free unlimited wifi with 5Mbps speed for shoppers visiting Inorbit mall in Madhapur area of Hyderabad city in Telangana. People who wish to avail of this free service simply need to select the network in the available list of WiFi networks and then register using their existing mobile numbers through SMS verification. There is no limitation on the time or amount of data consumed.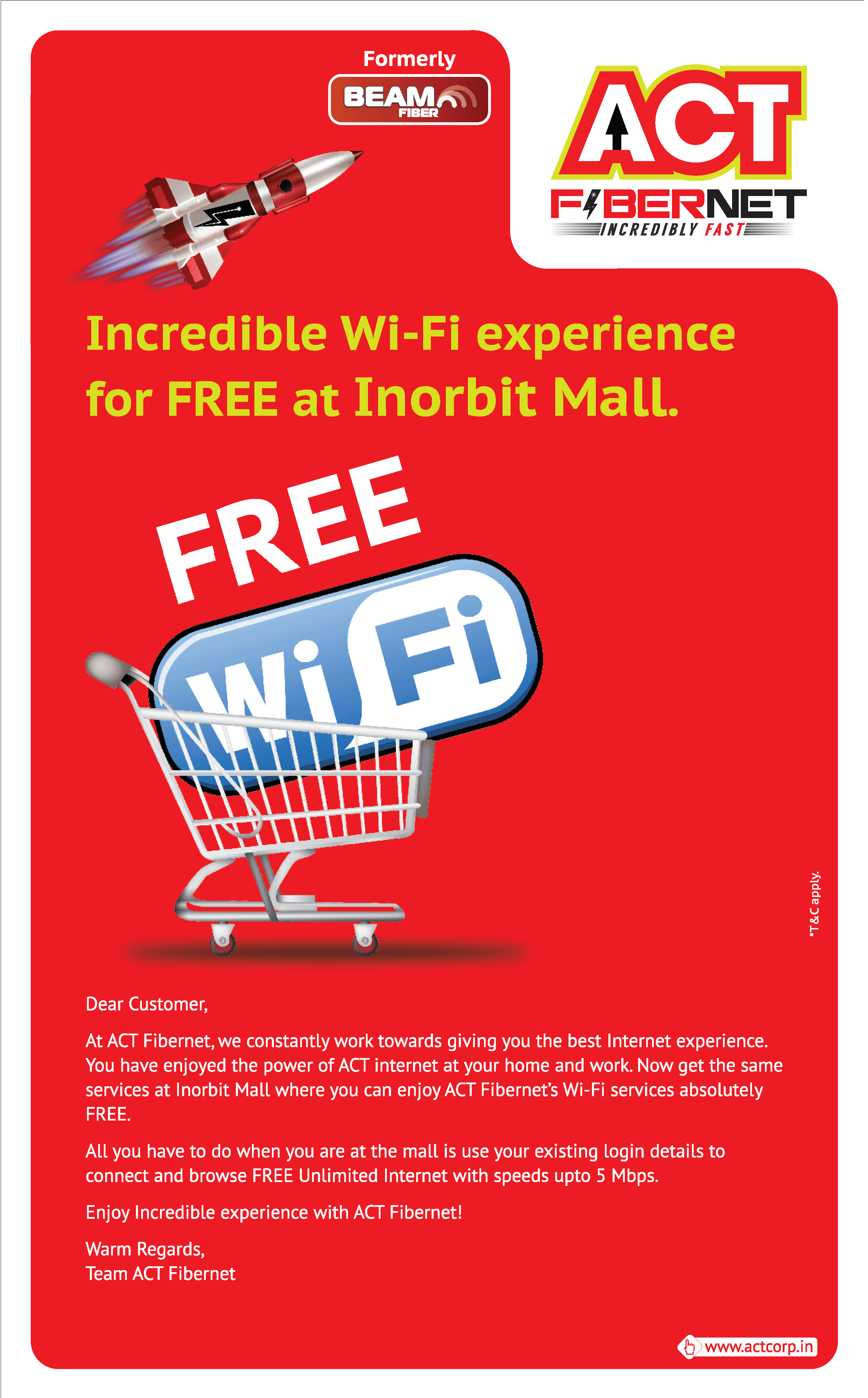 Reliance Jio offers similar free WiFi access at Inorbit mall Vashi in Mumbai. More and more operators are setting up WiFi hotspots at public places. Earlier we shared how BSNL has set up wifi hotspots at various national monuments and Vodafone has set up wifi hotspots at Khan Market in Delhi, MTS has set up hotspots at Secunderabad railway station and ozone has set up hotspots at Delhi metro stations.
These operators give the users a taste of their network and services and in turn garner more subscribers for their offerings.