More than 100 million mobile subscribers have availed Mobile Number Portability (MNP), according to a statement released by Telecom Regulatory Authority of India (TRAI). This amounts to 11 percent of the total mobile subscribers.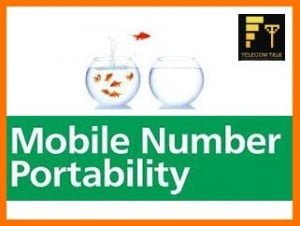 MNP allows subscribers to retain their mobile number when they shift from one telecom provider to another in the same service area, irrespective of the mobile technology or from one cellular mobile technology to another of the same telecom provider. The system of MNP was introduced in the country in 2011.
Recently, talks are being held to introduce full MNP, which will take one step ahead that the customers can change their service areas and telecom providers without changing their numbers. Full MNP was supposed to be implemented in India by 3rd May, 2015. The date was extended due to the request from Cellular Operators Association in India (COAI), which sought extension to fulfill some technical implications.
India has the least porting charges in the world, with Rs. 19 currently, the porting rejection rate is 11 percent, which was 40 percent in 2011. From 2015, corporate numbers or the numbers taken in the name of companies can also be ported, if duly authorized by a valid company representative.