YU has entered the wearable technology segment with the launch of YuFit smartband and HealthyYu health tracker in the country. The YuFit fitness band comes with a price tag of Rs. 999. The fitness band will go on sale next month and is being positioned as the first calorie counter for Indian foods. The company is of the opinion that the new device that they are offering is not just a fitness band, but is a lifestyle companion instead.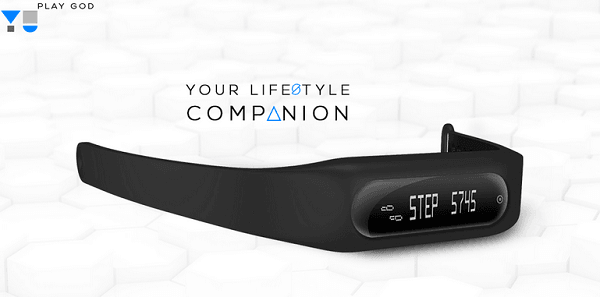 It does what your usual fitness bands do i.e. keep a track of your calories burnt, distance traveled, steps walked and your sleeping pattern. It is supported by HealthifyMe app, a Bangalore based startup, which Micromax recently invested in. It takes into account all your calorie intake and gives you suggestions for leading a healthier lifestyle.
It also has a personal coach to go with it. The band comes with an OLED display and also displays notifications for your incoming calls, messages and mailers. It also aids you in finding your phone as long as its connected just in case you have forgotten as to where did you keep your smartphone. The company hasn't revealed the costs of having a personal trainer but has said that the first 1,000 users will be getting the service free of cost.

The company also launched HealthYu Kit (image above), which basically is a medical tracker (in cassette form) for your entire family. It fits onto the back of a smartphone and will undertake the reporting of ECG, respiration rate, blood pressure, skin temperature, heart rate and blood oxygen saturation. The good thing about the kit is that it is compatible with all the smartphones and will last for up to 90 tests on a single charge.
It takes about 30 seconds for the HealthYU to provide you with a reading and you can send all your data to your doctor for diagnosing it with a single click. Both the health accessories will go on sale from the next month in India.