Xiaomi is setting new standards for the budget smartphones in India. It was only two days ago that the company said it sold over four million units of Redmi 3s in India and now, Xiaomi revealed that they had sold over 1.8 million Redmi Note 4's in India since its official launch. The data has been posted by Manu Kumar Jain, Director of Xiaomi India on his Twitter handle.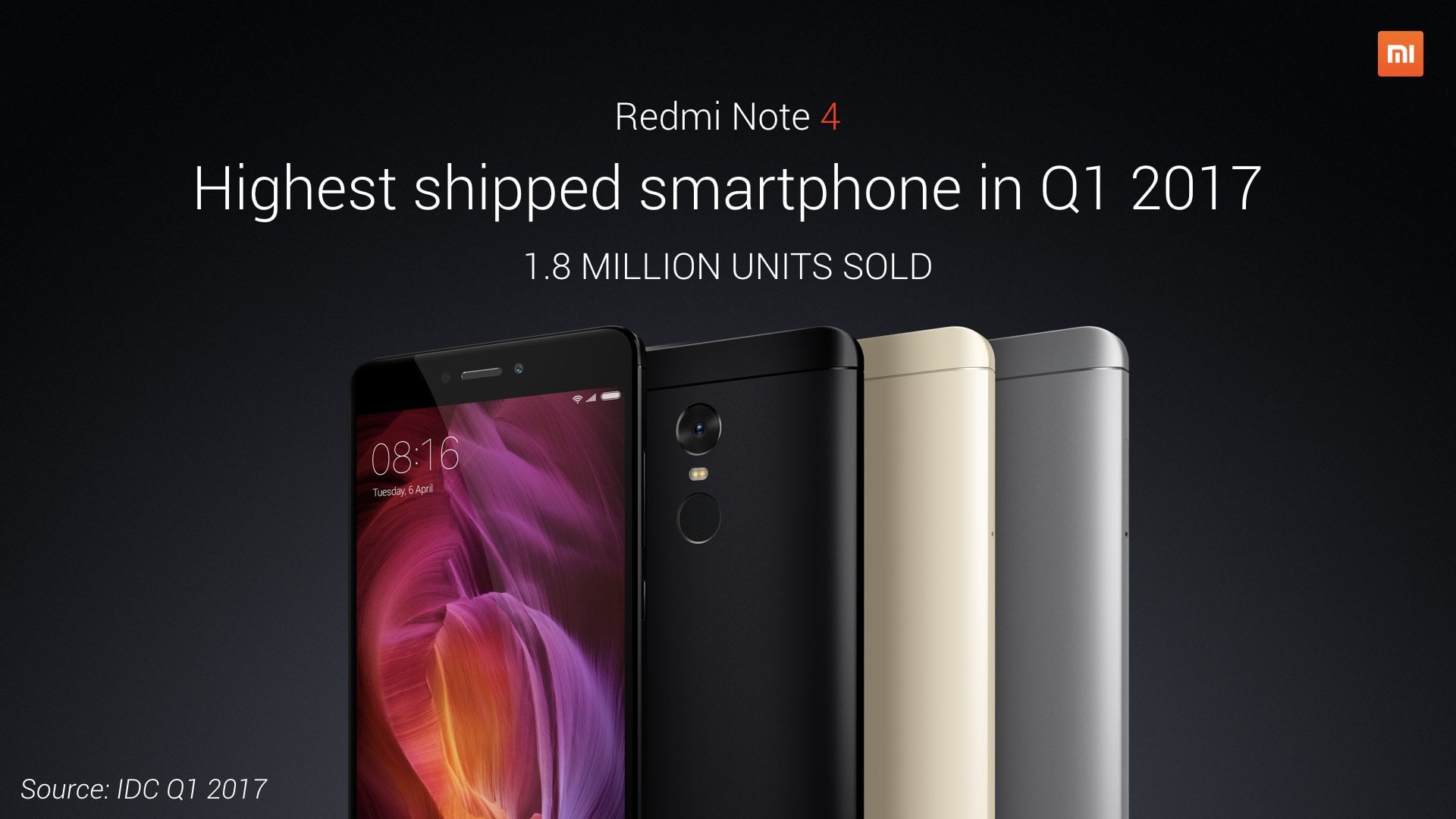 However, he revealed the news because International Data Corporation (IDC) has quoted the Redmi Note 4 as highest shipped smartphone in Q1 in India. The corporation also claimed that the Redmi Note 4 surpassed Samsung's Galaxy J2 (2016) as the most exported device. In the process, Xiaomi also became the second largest smartphone manufacturer in India with a growth of 39.8 percent in Q1 2017.
"Two new launches - Redmi Note 4 and Redmi 4A, in the first quarter of the year not only drove the volume growth for Xiaomi but also helped the vendor to lead online smartphone shipments with 40.6 percent share," said IDC. We have been saying this for a long time that Chinese vendors are dominating the Indian market and IDC report revealed that about 51.4 percent share of the smartphone shipments in India are occupied by the Chinese smartphone firms in Q1 2017.
The report further added that a total of 27 million smartphones had been shipped in India in the first quarter of 2017 and Xiaomi is the leading online smartphone brand with 40.6 percent share, thanks to the Redmi Note 4 and Redmi 4A. The report also revealed that 94.5 percent of smartphones shipped are 4G VoLTE enabled.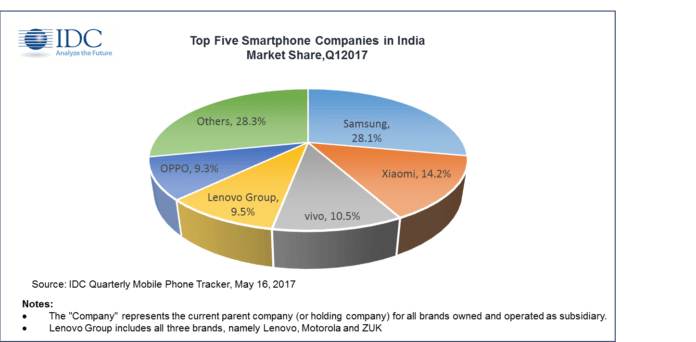 Coming to the market share, Samsung is still dominating the Indian market with 28.1 percent share, followed by Xiaomi with a 14 percent share. Vivo occupied third place with 10.5 percent share, marginally followed by Lenovo and Oppo with 9.5 percent and 9.3 percent market share respectively.
Having said that, Xiaomi is having a very good time in the nation with all the Redmi phones selling in millions. If that's not enough, Xiaomi launched the successor to the Redmi 3s yesterday, namely, the Redmi 4. The phone will be up for the first sale on May 23, and it will also sell in good number because of the cut throat pricing.