WhatsApp is reportedly working on stepping up its video-calling game by introducing a Picture-in-Picture mode to the feature. This function was spotted in the Android O developer's preview and is expected to be rolled out to all Android phones along with the next OS update.
According to the reports, this new upgrade in the form of Picture-in-Picture mode will be part of the next WhatsApp beta Android version 2.17.265. The leak shows a screenshot suggesting that the upcoming feature will let users minimise the video call window into a smaller screen so that they can carry out other functions in the background. This will help us use features like chats while still on the video call.
It is still unclear if the Picture-in-Picture feature will be available for the group conversations as well. Also, it is not known if the video call will be paused if the user minimises it. In a similar update, WhatsApp will now allow users to play YouTube video within their chats.
In the previous update, WhatsApp rolled out a feature allowing the users to share any type of file in the messaging app in addition to a number of other design and media sharing improvements. With this update, users can now send any type of files including the apk files by simply tapping on the attachment option. Earlier limited to Beta users, this feature is now officially available for all WhatsApp users.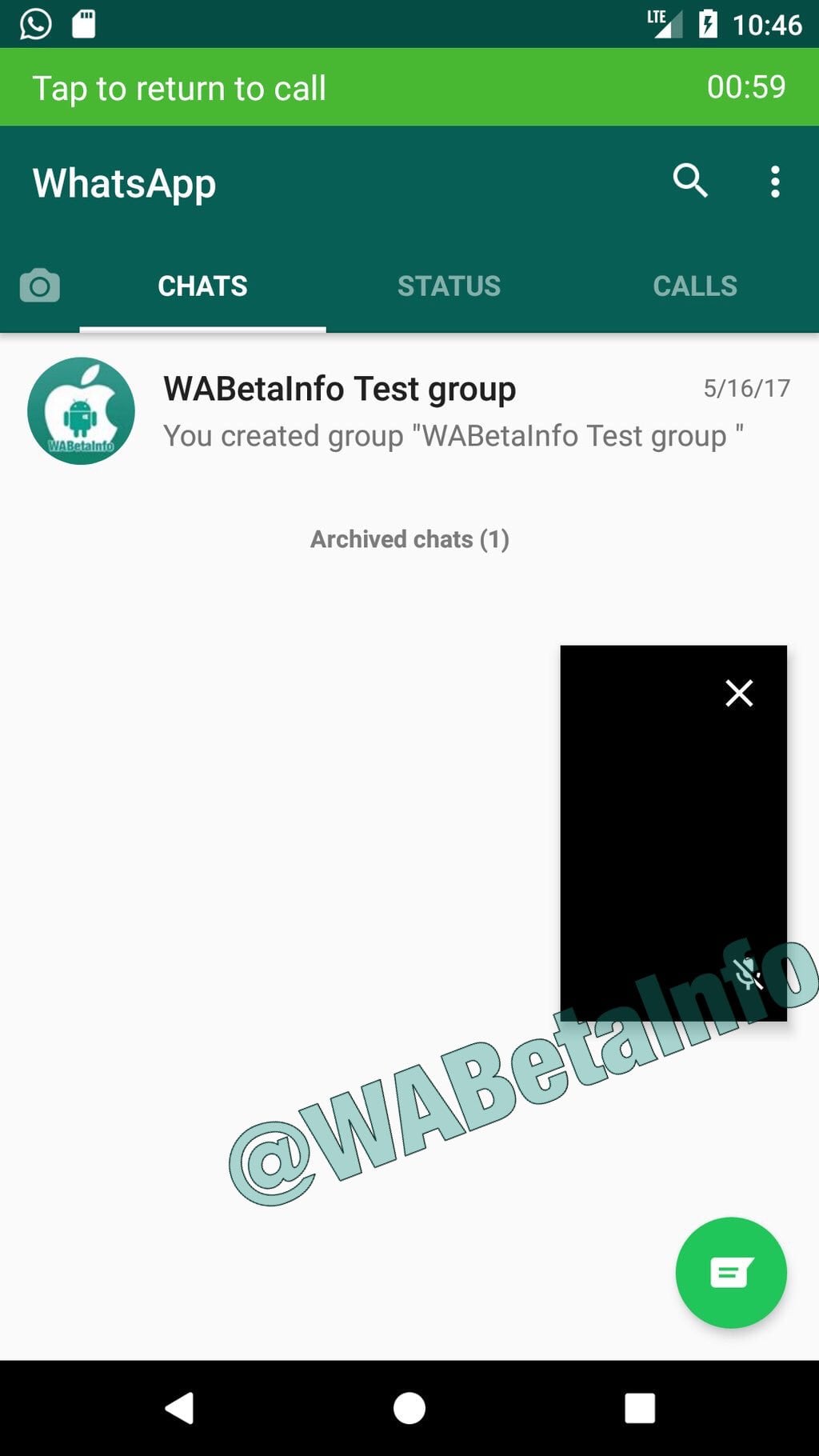 One of the next features to have been recently upgraded is the photo bundling. This means that if you send or receive a number of pictures or videos together, they will automatically be grouped together as an album, creating a tile display in the chat. This feature was first rolled out to iOS users, although, it is now available in the Android version as well.
The last update also brought slight changes to the WhatsApp voice and video calls where you now have to swipe up to accept a voice or video call.
It has to be noted that the latest Picture-in-Picture mode may or may not make its way to iOS users since the leak shows the feature tailored for only Android. Stay tuned for more updates on the upcoming Android O features.