State run telecom operator, BSNL has announced a new virtual landline connection plan of Rs. 99, also called as Plan Aseem on a pan-India basis. The best part of the Plan Aseem is that it's valid for one year, and costs just Rs. 99 reports KeralaTelecom.
Speaking about the virtual landline connection technology- a landline number will be allocated to the customer and all the incoming calls arriving at this landline number will be forwarded to one of the pre-set telephone numbers, which will also be chosen by the client itself at the time of activating the plan.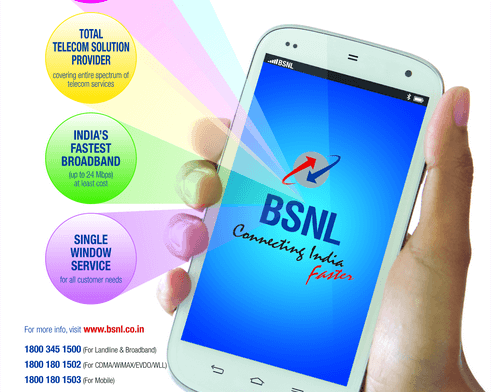 And the Plan Aseem gives a landline number for one year at just Rs. 99. A Virtual Number is also called as a Follow-Me number. BSNL is launching this scheme to help the customers who are away from the landline telephone number.
So, the customers who're looking to get this plan have to pay Rs. 99 by visiting BSNL's customer service centre. After one year, the bill for the next year will be generated and will be sent across to the customer's address.
Do make a note that the Virtual Landline Connection doesn't require any cable or FTTH connection. The customer has to visit the BSNL store and ask the employee to activate the service by providing the number where the calls are to be forwarded. The plan is already available effective from July 18, 2017, on a pan India basis.