Indian telecom sector is undergoing some major changes, thanks to Reliance Jio and its free 4G services. Recently, the new entrant announced a new Jio Prime subscription scheme under which the company is offering unlimited calling, 1GB of 4G data for just Rs. 303 per month, albeit the one-time charges of Rs. 99.
And now, we have an exclusive information saying that India's second largest telecom network, Vodafone is planning to launch the same plan as JioPrime in coming days and the plans will be called as 'Welcome Back Offers.' Under the upcoming Welcome Back Offers, Vodafone is launching two new plans of Rs. 346 and Rs. 342 (price varies with a circle).
The attractive plan of the both is the Rs. 342 one as it offers unlimited calling along with 28GB of data per month along with FUP of 1GB per day, same as the JioPrime plans. The Rs. 346 plan will offer unlimited calling with just 10GB of data for 28 days. A customer can make voice calls up to 300 minutes per day, and beyond that, he will be charged at standard rates.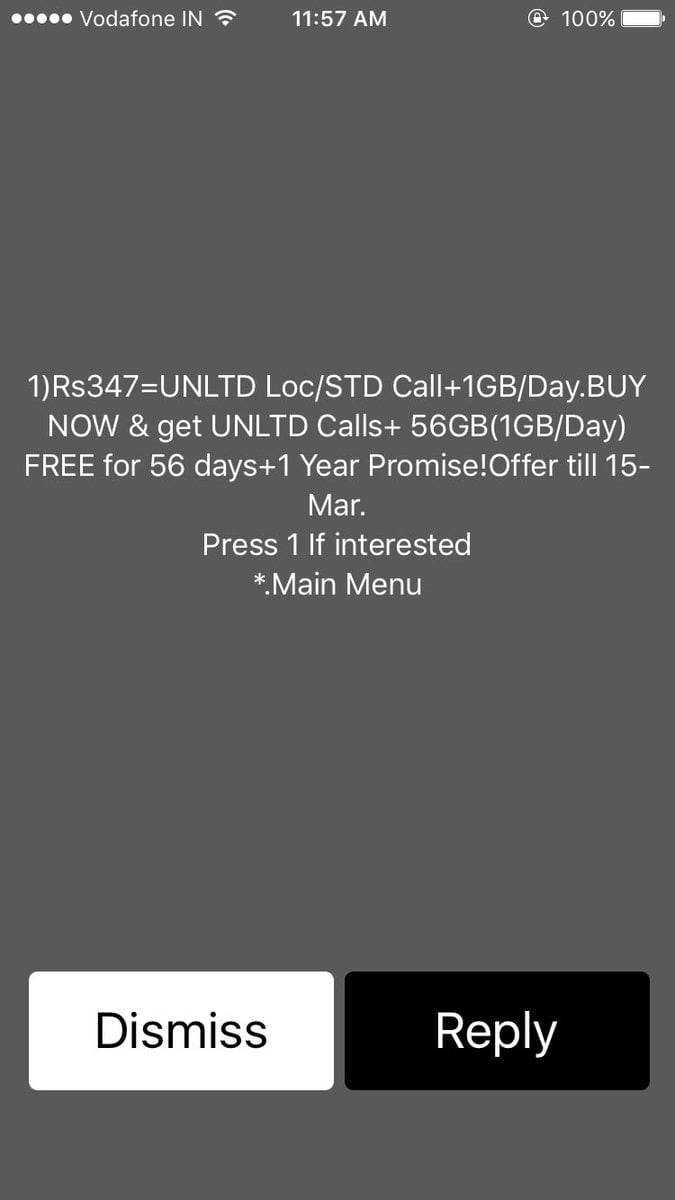 Our sources claim that Vodafone will be testing these products till March 15, 2017, and the customers whoever recharges with the plans before March 15 will get additional 28 days of same benefits at free of cost. For example, if you recharge with the Rs. 342 plan before March 15, then on the 28th day of pack's expiry, the same pack will be auto renewed along with another 28 days of validity. The same applies for the Rs. 346 plan as well.
Also Read: Reliance Jio Prime T&C Says that Users Can Connect Only One Device While on Hotspot Via Jio Network
Also, do make a note that these schemes are exclusively for prepaid customers and every customer whoever recharges with these plans will be whitelisted and can recharge with the same plan for the next 11 months, according to our sources.
That said, these offers are already live for selected customers, and some of them have already sent out emails to us claiming that the offer has gone live. Vodafone will officially announce the plans in coming days or maybe tomorrow by making some changes to the plans.
Recently, Airtel has announced that they are ditching the national roaming, but there are no details from Vodafone on roaming currently. We will keep you updated as always once the plans mentioned above goes official.