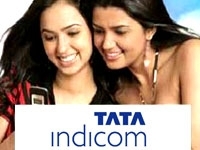 Tata Indicom has introduced a special tariff voucher for Kolkata customers, dubbed as 'Happy Hours STV'. From the name one can guess it will offer some cheaper tariffs in happy hours. when other operators which offers happy hours once in 24 hr of period and only for onnet calls,Indicom comes with a  surprise !!
Tata Indicom Happy Hours STV  Kolkata in details

COST :  Rs 59
Local tariff: (for all local calls - onnet & offnet )
12am:6am     0.30p
06am :12pm 0.60p
12pm:6pm     0.30p
06pm :12am  0.60p
STD will be at Rs 1.50 as per default call charge. Tariff validity for 30days at the same time Tata Indicom also reformatted its SMS packs for Kolkata circle.