Supreme Court has issued notices to Madhya Pradesh Government, special task force, anti-terrorist squad telecom department, director-general military intelligence and CBI to provide explanation on the existence of snooping software packages in the country. The software programs capable to extract confidential information, especially the ones which can intercept phone calls and extract information from mobile handsets are found to be existing on large scale in the country.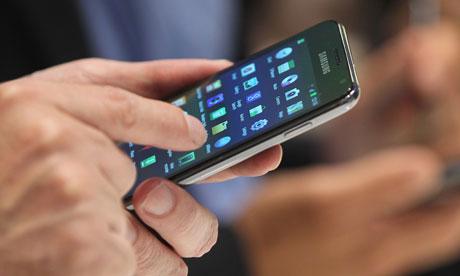 The whistleblower of Madhya Pradesh Vyapan scam Prashant Pandey filed a Public Interest Litigation (PIL) in the court seeking a ban on IT firms that sell such snooping software packages. According to Pandey, who claims himself as a digital forensic engineer brought to the notice of the Court that a software by an IT-firm 'Spundan – the IT Pulse' is available online for purchase for Rs. 5000 and is used by various investigating agencies in the country.
In the petition, Pandey blamed the state police of Madhya Pradesh Government over allegedly using Spundan's software for extracting details from individuals. The company has its headquarters in US. "You pay the software company, get login ID, insert mobile number of user on a website page and get details," claimed Pandey.
"Spundan's CR1 and CR II programs are used by the police to collect subscriber information, subscriber directory of telecom service provider companies, subscriber enrolment forms submitted to telecom companies, transmitter identities of cell phone towers with latitude and longitude", pointed the petition. Pandey claimed that he worked for special task force and anti-terrorist squad using this software.
Initially, Supreme Court did not entertain the petition saying there are many mobile applications such as Whatsapp and Truecaller which reveal the personal identifications. Later on, senior advocates like Kabil Sibal, Indira Jaising and Vivek Tankha, appearing for the petitioner, convinced the Court that snooping software programs are used for anti-social activities by the people and many laptops of terrorists are found to be loaded with these software programs.
"The gravity of the situation can be ascertained by the fact that today subscriber details including complete name and address along with the date of birth, alternative mobile/ land line number, call detail records, location of a mobile of any person can be availed through this online software, be it of the Chief Minister of a state, Judges of higher courts, Heads of various armed forces, Senior Scientists etc., by anyone who has installed this software on personal computer after purchasing it from IT Company," Jaising said.
The petitioner also pleaded the Central Bureau of Investigation (CBI) to probe into activities where the software companies sell confidential information to telemarketing companies. According to the petition, Right to privacy and national security are at the stake due to the presence of such software programs.
"The illegal interception of calls, generation of call detail records etc. are not only violations of Indian Telegraph Act and Indian Wireless Telegraphy Act but are also fuelling various criminal activities like extortion and has a direct bearing on national security," added the petition.