Reliance Jio today announced that the company is temporarily halting the pre-booking for JioPhone. The company has stated that 'Thank You India, Millions Have Pre-Booked the JioPhone.' Jio also stated that they will start taking pre-bookings again, and will inform the consumers when pre-booking will begin.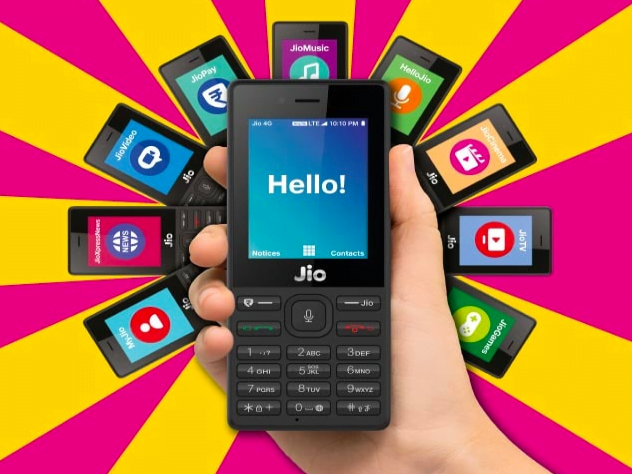 Jio, however, did not reveal how many millions pre-booked the JioPhone. This is very much expected thing because a lot of consumers have been waiting for the JioPhone. For the unaware, Jio started taking pre-booking for the JioPhone on August 24 at 5:30 PM.
Right after starting the pre-booking, Jio' servers were crashed: both the MyJio app and website were out of service for more than three hours. We're expecting that Jio would have received more than five million pre-bookings. And the second pre-booking may start after the first delivery.
The JioPhone is effectively priced at Rs. 0, but as a security deposit, Jio will be collecting Rs. 1,500, which will be refunded to the customer after three years. Do make a note that the customer will receive the security deposit back only if they return back the device.
Recently, Jio also listed the complete specifications of the JioPhone. The JioPhone has a 2.4-inch QVGA display, Spreadtrum chipset, 512MB of RAM, 4GB of internal storage which can be expanded up to 128GB.
This feature phone comes with a 2MP rear camera, along with a 0.3MP front-facing camera. The JioPhone supports 22 Indian languages, meaning you can operate the device in various languages. The supported languages are Assamese, Bengali, Bodo, Dogri, Gujarati, Hindi, Kannada, Kashmiri, Konkani, Maithili, Malayalam, Manipuri, Marathi, Nepali, Oriya, Punjabi, Sanskrit, Santhali, Sindhi, Tamil, Telugu and Urdu.
The JioPhone comes with a special feature with which you can connect your device to the TV. You can do this with the help of a JioMediaCable. The feature phone also comes preloaded with apps such as JioTv, JioChat, JioMusic, JioXpressNews, JioCinema, etc. It also has a voice assistant called JioAssistant.
Are you one among the millions of people who pre-booked the JioPhone? Let us know by commenting below.