Reliance Jio Infocomm has pipped market leaders like Bharti Airtel and Idea Cellular in terms of subscriber addition in September 2016. The Mukesh Ambani-led telco added 15.9 million users, as compared to market leader Bharti Airtel's 2.4 million subscriber addition in the same period, according to latest data released by the telecom regulator, Trai.
Reliance Jio, which launched commercial operations on September 5, recently extended its free offer to garner 100 million before March 31, 2017. According to the Trai data, Idea Cellular added 1.91 million new uses, followed by state-run BSNL, which added 1.4 million new users in September. Vodafone India added 525,281 users while Aircel added 426,862 new users in the month.
Anil Ambani-led Reliance Communications (RCom) added 97,942 new users in September, while MTNL added just 5641 new users in the month. Tata Teleservices lost over a million subscribers in the month. Sistema Shyam Teleservices (MTS India) and Telenor India lost 340,743 and 367,162 subscribers, respectively, in the month.
MTS India is currently in the process of being merged with RCom, which recently inked an agreement to merge wireless operations with Aircel to create a new wireless entity.
Bharti Airtel has the largest market share of 24.76%, followed by Vodafone at 19.12% and Idea at 17.03%. Bharat Sanchar Nigam Ltd. had 8.93% share of the market, while MTNL had only 0.34% share, the data revealed. Total wireless subscriber base increased from 1,028.88 million at the end of Aug-16 to 1,049.74 million at the end of Sep-16, thereby registering a monthly growth rate of 2.03%, the report said.
Also read: Airtel to offer free voice calls to anywhere in India, introduces two new bundled packs at Rs 145 and Rs 345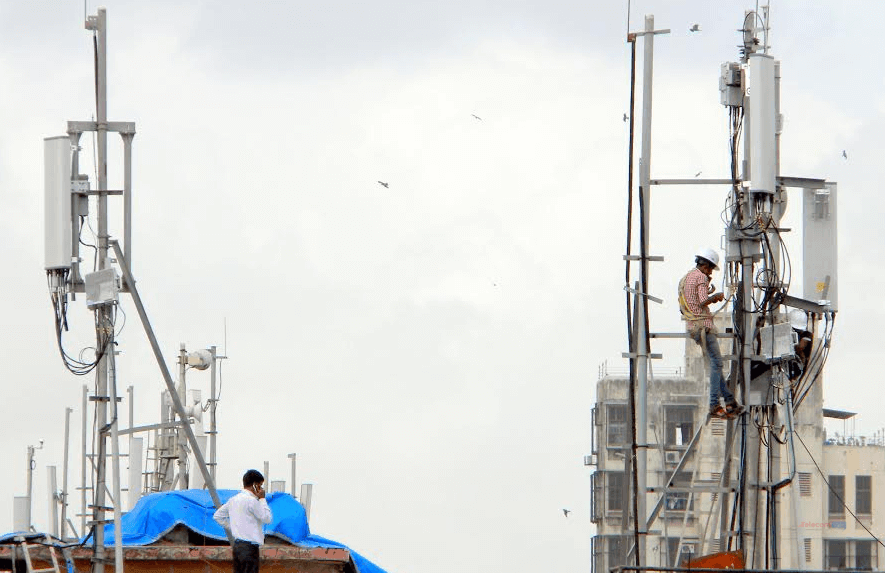 The wireless subscription in urban areas increased from 585.89 million at the end of Aug-16 to 603.80 million at the end of Sep-16, and wireless subscription in rural areas also increased from 442.99 million to 445.94 million during the same period. The monthly growth rates of urban and rural wireless subscription were 3.06% and 0.67% respectively.
Also read: Reliance Jio may extend its free voice and data services beyond March 31, 2017: Report
Trai data revealed that Delhi/NCR region recorded the highest teledensity of 226.94 whereas the lowest was recorded in Bihar at 55.52. Jammu & Kashmir service area showed maximum decline in wireless subscribers while Haryana recorded highest growth rate.
Wireline market in India
Wireline subscriber base declined from 24.51 million at the end of Aug-16 to 24.49 million at the end of Sep-16. Net decline in the wireline subscriber base was 0.02 million with a monthly decline rate of 0.07%. The share of urban and rural subscribers in total wireline subscribers were 83.99% and 16.01% respectively at the end of Sep-16, Trai data said.
The Overall Wireline Tele-density remained same i.e. 1.92 at the end of Sep-16 as compared to the end of Aug-16. Urban Wireline Tele-density and Rural Wireline Tele-density were 5.15 and 0.45 respectively during the same period.
Also read: Will 'Jio4GVoice App' Change The Traditional Voice Calling in India ?
BSNL and MTNL, the two PSU access service providers, held 70.84% of the market share. Bharti Airtel saw the highest additions in the subscriptions in the wireline market share, while BSNL lost maximum users in the month. Airtel added 16560 new wireline users, followed by Vodafone with 1585 new users. Quadrant, RCom and Sistema added 824, 366 and 244 new wirelines users, respectively. BSNL lost 28894 wireline users in September, while MTNL lost 6767 users.