Idea Cellular, India's third largest telecom operator by users has reported its first ever consolidated net loss since its listing in the December 2016 quarter. In the quarter, the telco posted a consolidated net loss of Rs 383.87 crore for the December 2016 quarter, against a net profit of Rs 659.35 crore in the year-ago period.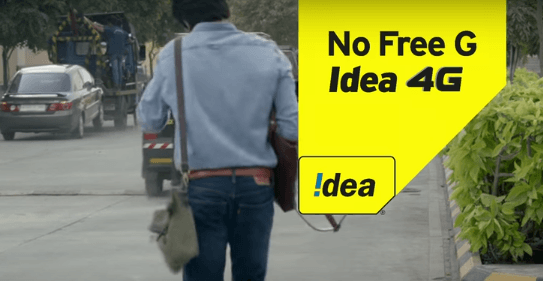 In a statement, Idea Cellular said that the Indian telecom industry witnessed an unprecedented disruption in the quarter of October to December 2016, primarily due to free voice and mobile data promotions by the new entrant in the sector.
It added that the telecom sector can expect to recover revenues only once the new operator starts charging for its pan-India mobile services. "As a result of this current industry upheaval, the standalone Idea revenue dropped to an unforeseen level at Rs 8,662.7 crore, a decline of 6.9 per cent on sequential quarterly basis," Idea said in a statement.
The telcos total income also went down to Rs 8,706.36 crore for the quarter, from Rs 9,032.43 crore in the same period in the previous year.
The Aditya Birla Group-telco, which is in talks with a potential merger with Vodafone India, said that it was 'forced to reduce' its voice rates on sequential quarterly basis by 10.6% to 29.6 paisa per minute against 33.1 paise in the second quarter of 2016-17, and drop its mobile data rates (ARMB) by 15.2% to 15.9 paisa per megabyte to retain existing mobile subscribers.
The number, which now has 192 million subscribers, saw a decline of 5.5 million mobile data customers on sequential quarter basis because of free data promotions by Reliance Jio.
"Despite an unprecedented outgoing voice rate fall, the lure of free offerings resulted in lower than normal volume elasticity with the quarterly sequential voice minutes growing only by 7.3 per cent to 210 billion minutes (vs 195.5 billion minutes in second quarter of 2016-17), that too led by double digit growth in incoming call volume," the third largest telco said.
Also read: RCom reports Q3 net loss of Rs 531 cr, blames competition & shutdown of profitable CDMA biz
Idea Cellular's net debt stood at Rs 49,140 crore at the end of December 2016. The telco said a larger proportion of this debt from DoT under 'Deferred payment obligation' for spectrum acquired in last four spectrum auctions.
Idea's capex spend was Rs 2,000 crore (excluding forex and interest capitalisation) in the reported quarter.