Reliance Digital TV, the direct-to-home (DTH) arm of Reliance Communications, neither saw any subscriber growth nor any churn for the second consecutive quarter. Its subscriber base remained static at 5 million as of 30 June 2016, with less than 6% share of the DTH market in India, reported TelevisionPost.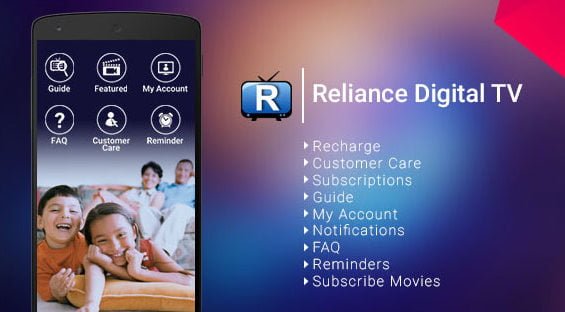 Reliance Digital TV had touched the milestone of 5 million subscribers in the quarter ended 31 December 2015. Since then, the needle has not moved for the DTH operator. In comparison, Airtel Digital TV added 424,000 net subscribers during the quarter ended 30 June 2016. Dish TV had seen 402,000 net subscriber additions while Videocon d2h reported 430,000 new subscribers in the fiscal first quarter.
Reliance Digital TV claims to be the first operator to offer all 299 channels in HD-like quality by introducing a new technology advancement. Reliance offers nationwide DTH services employing state-of-the-art MPEG4 technology. The company also claims to have launched India's first HD cum advanced digital video recorder (HD DVR), offering 200 hours of recording, trick play functions and universal remote for operating three devices. Its STB failure rate is 0.97%.
Meanwhile, RCom has reiterated its plan to hive off its DTH business to pare debt. The company is looking to sell its non-core assets as it seeks to bring down the debt-to-EBIDTA ratio from 4.64 to around 3 in the next 18–24 months.
"We are looking to bring down our debt-to-EBIDTA ratio to around 3 within 18–24 months and are looking at monetising our non-core assets to deleverage the balance sheet," Reliance Communications CEO (consumer business) Gurdeep Singh said during an investors call. "For this, we are looking at hiving off the DTH business, stake sale in our international operations at Reliance Globalcom, monetisation of our real estate assets, as well as a possible divestment in Reliance Infratel, which handles our towers portfolio," he added.
Last week, RCom and Aircel announced that they are merging their wireless operators to become India's fourth-largest telecom operator with assets worth Rs 65,000 crore (Rs 650 billion). RCom and Maxis Communications Berhad, promoters of Aircel, will own 50% each in the merged entity, with equal representation on the board and committees.
The merged company will have the second-largest spectrum holding among all operators, aggregating 448 MHz across 850, 900, 1800 and 2100 MHz bands. It will enjoy enhanced business continuity through extended validity of spectrum holdings until 2033–35.