OnePlus is seeding yet another OxygenOS update for the OnePlus 5. The update is the fourth one since the launch of the phone globally. Last week, OnePlus received the OxygenOS 4.5.3 update in India and now, the update has the version number OxygenOS 4.5.5. The latest update brings improvements to Wi-Fi connectivity and voice calling.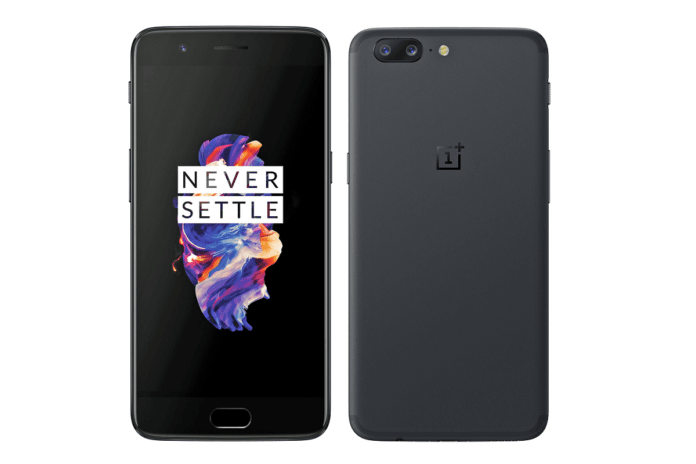 The OxygenOS 4.5.5 update addresses the issues related to poor Wi-Fi connection signal. Several OnePlus 5 users urged that their Wi-Fi signal strength is showing as poor even though they are close their router. After updating to the latest build, users won't experience the issue.
Also, the device consumes less battery while voice recording and the vibration intensity has been decreased for incoming calls. With the OnePlus 5, the company has addressed the vibrator issue which annoyed the OnePlus 3 and 3T users. However, the poor software optimisation means that the issue still persists with the OnePlus 5.
Here's the complete changelog of OnePlus 5 oxygens 4.5.5 update:
Optimisations:
Further improvements to Wi-Fi connectivity
Improvements for voice calling
Voice recording now uses less battery
Vibration intensity when receiving calls has been decreased
Bug Fixes:
Fixed Wi-Fi signal consistently being displayed as weak
Fixed certain apps not able to work under IPv6 network settings
To restore connectivity to a Windows 10 PC, please turn off USB debugging prior to the upgrade
Aside from these fixes, there isn't anything new, and the update is still based on May 2017 security patch. Google has released the July security patch update for Pixel and Nexus devices earlier today, while the mid-range Nokia 6 is already receiving the update in various countries where it is selling. This is underwhelming stuff from OnePlus, at least the company have included the June security patch fixes.
The size of the update is just below 60MB. The update takes the OnePlus 5 users in India directly to OxygenOS version 4.5.5 from 4.5.3 because OnePlus rolled out a carrier fixing update for the OnePlus 5 users in Netherlands with version number 4.5.4. And other countries did not receive the update. To unify and make things simpler, OnePlus has released the update with version number 4.5.5.
All the OnePlus 5 users in the country are already receiving the upgrade. If you haven't received the update yet, head over to the system updates section in the Settings app and check for the update manually.