OnePlus One created enough buzz in the smartphone arena to make sure that its successor is one of the most anticipated smartphones. Everybody is awaiting the launch of the OnePlus 2 and OnePlus is constantly sharing information about the developments regarding the smartphone.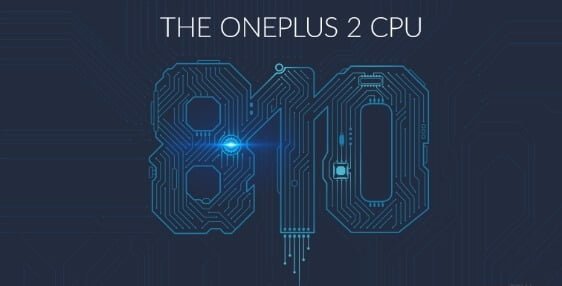 OnePlus recently revealed through its blog that the OnePlus 2 will come with a Snapdragon 810 v2.1 chipset and it has sorted out the heating issues of the chipset as well. OnePlus has now released more details about how it has achieved better cooling with the chipset. In addition to using better cooling materials such as thermal gel, it has resorted to under-clocking the chipset.
The Snapdragon 810 v 2.1 being used in the smartphone will have all its eight cores ( four based on Cortex A57 architecture and four based on Cortex A53 architecture) clocked at 1.8GHz  instead of being clocked at 2GHz (Cortex A57) and 1.6GHz (Cortex A53) respectively. OnePlus is stating that it is paying 60 percent more for the Snapdragon 810 than the 801 so the smartphone's price will be more than the rumoured $322 price tag.
The word on the street is that the smartphone is expected to cost at least $349 or $399 for the starting price of the device. OnePlus is getting quite vocal about the upcoming smartphone these days and we can expect more details about the smartphone to be released in near future before the device hits the launchpad.